Body by Honeydew - The Ultimate Luxury Body Pillow
Regular price

$249.00

Sale price

$199.99
Body by Honeydew is the ultimate sleep companion. Not only does it have an incredibly luxurious and huggable feel, it delivers immeasurable health benefits like comfort, support, deeper relaxation and sounder sleep.
FREE Nationwide Shipping

We offer free shipping for all orders in the USA over $50. (Full Details)
Money Back Guarantee

We offer a 60 night money back guarantee on all orders. (Full Details)
Dimensions & Specs

Body by Honeydew measures approximately 49" x 13", and includes a free custom fitted pillowcase inside the box.
Care Instructions

Every pillow we make has a machine washable (and tumble dry) cover, just remove the fill before washing. There is a hidden zipper on the back of all our pillows that makes this easy.

The best way to keep them clean is to use one of our amazing pillowcases on it. They help protect your pillow, are a piece of cake to wash and dry, and they feel incredible! They make your pillow more cooling, and are unbelievably soft. Your skin will thank you :)
Warranty Information

This product has a 3 year limited warranty, which covers any defects in materials and workmanship.

Read the full warranty details (here).
Share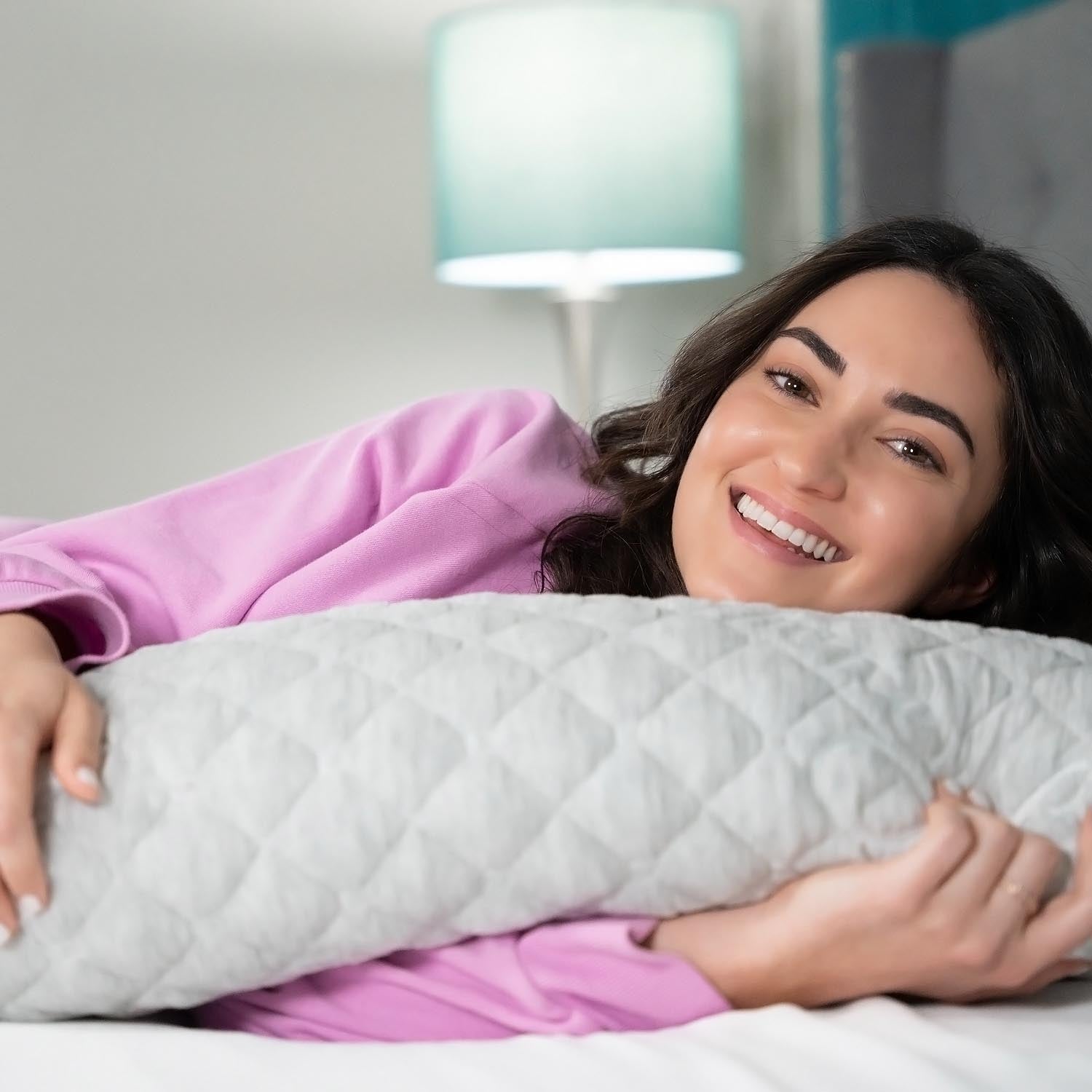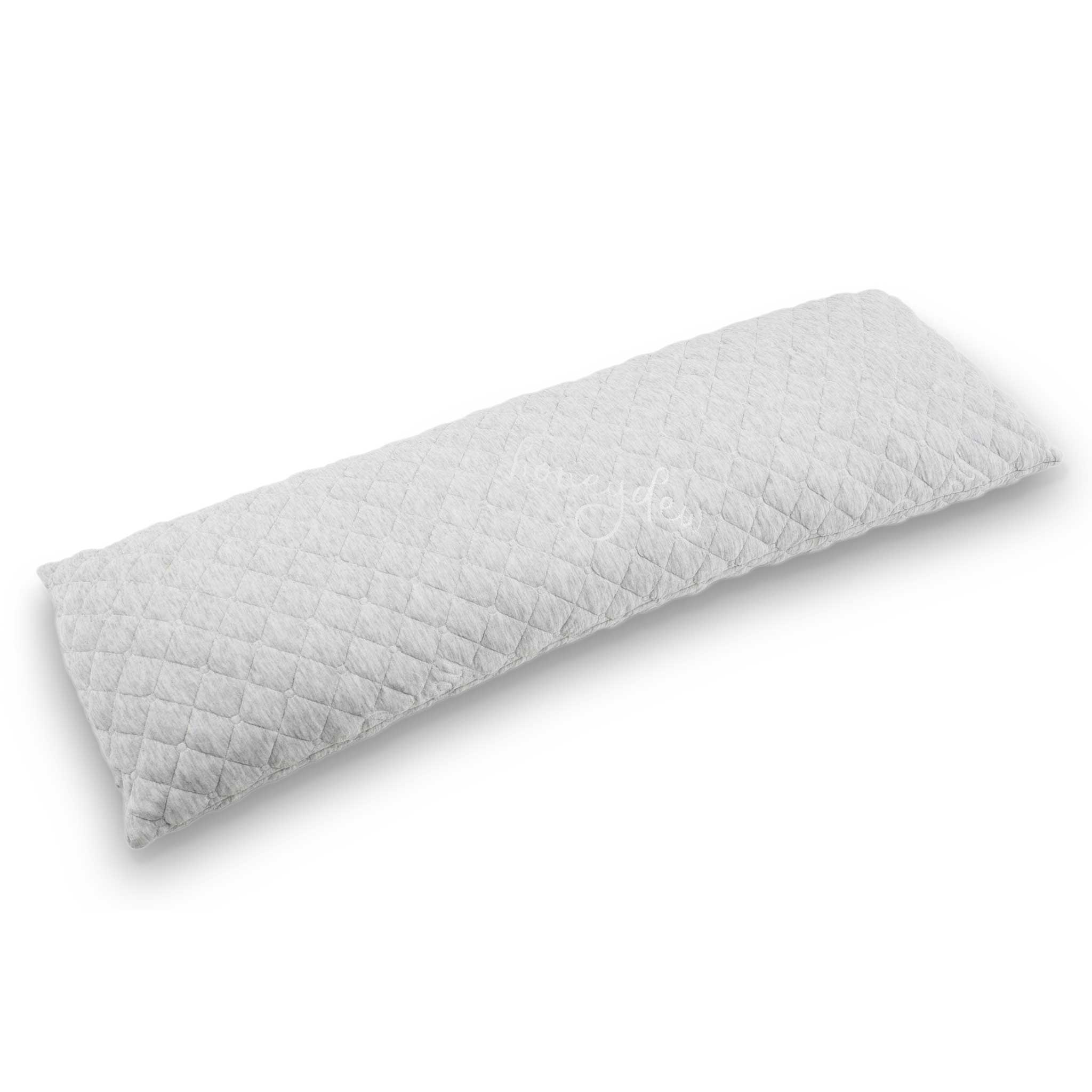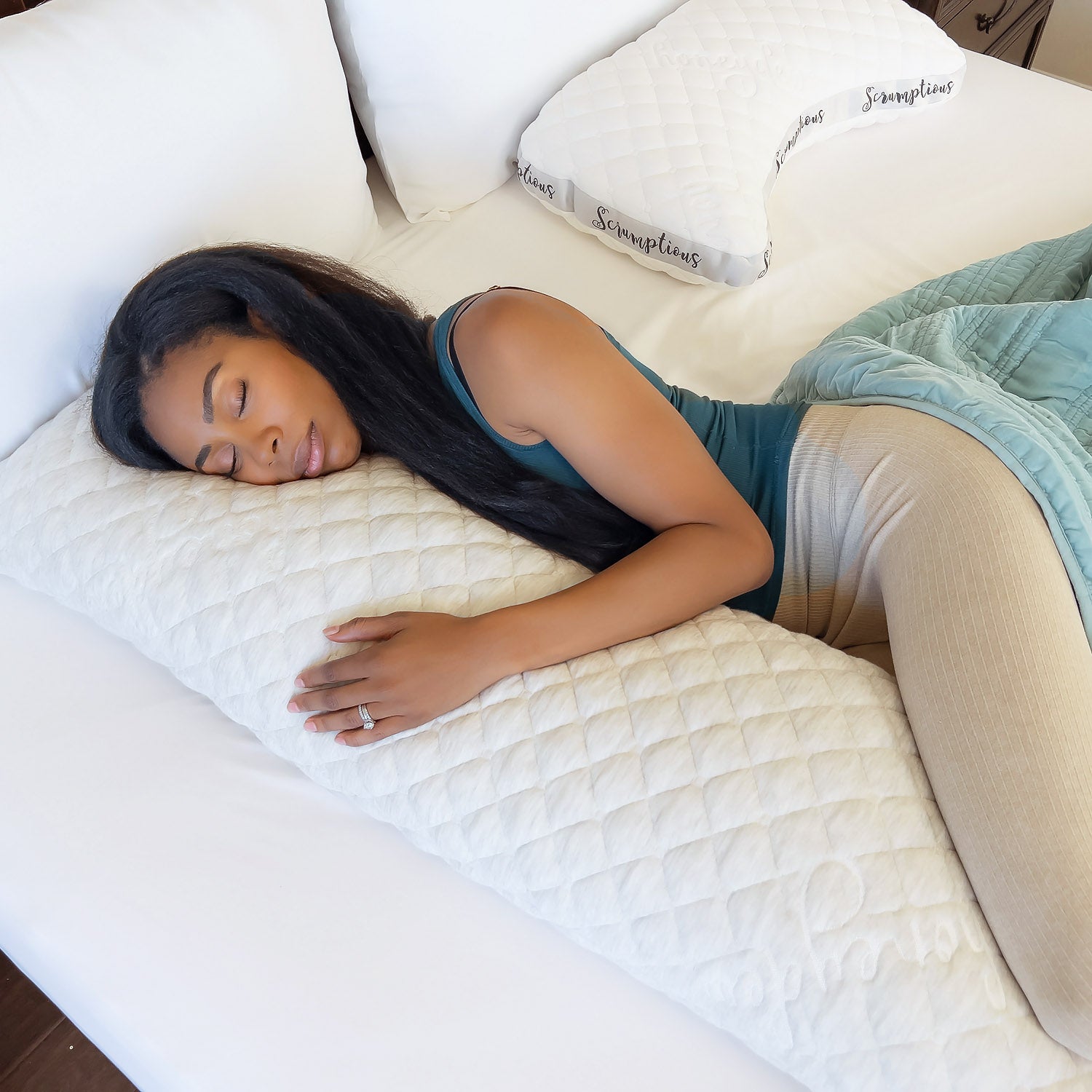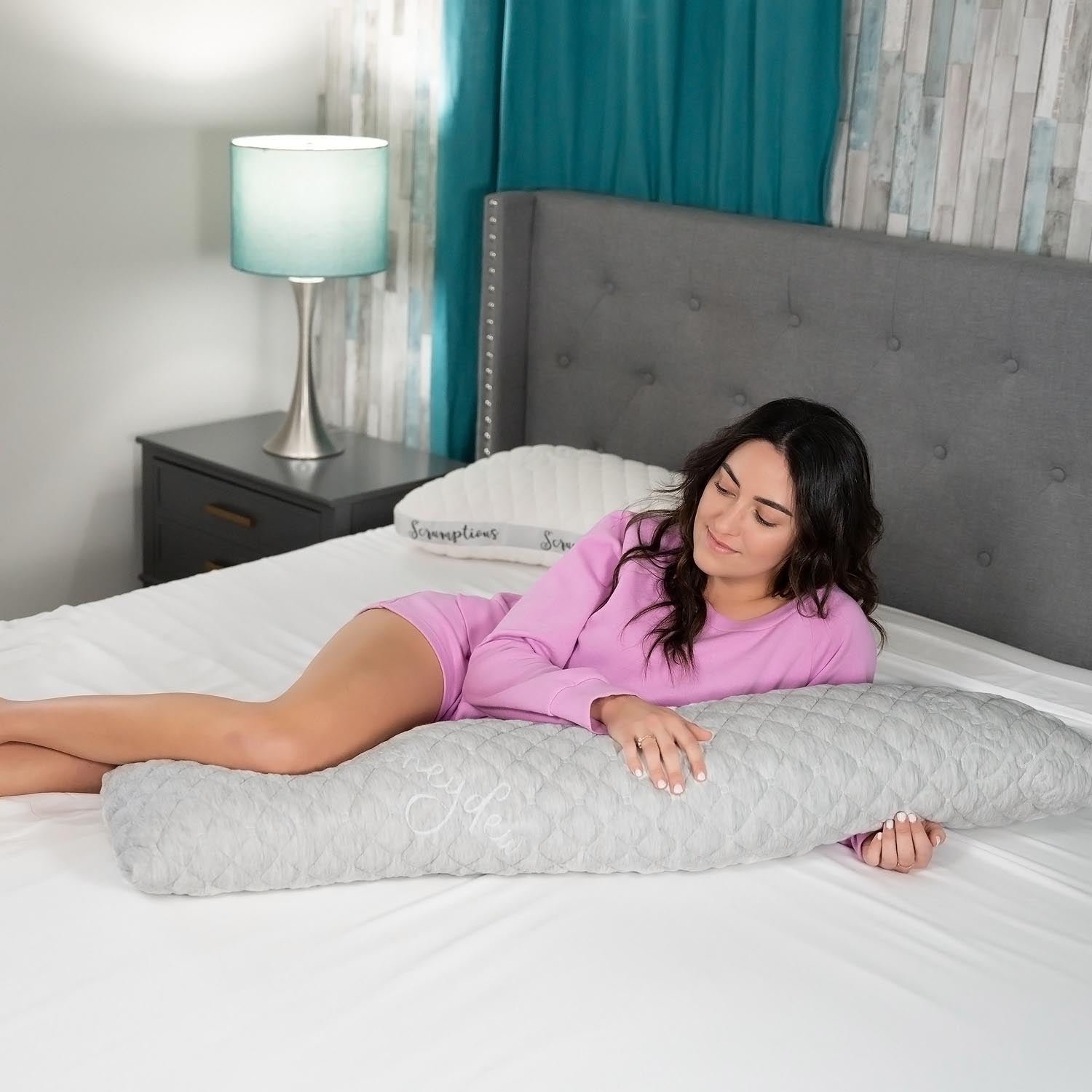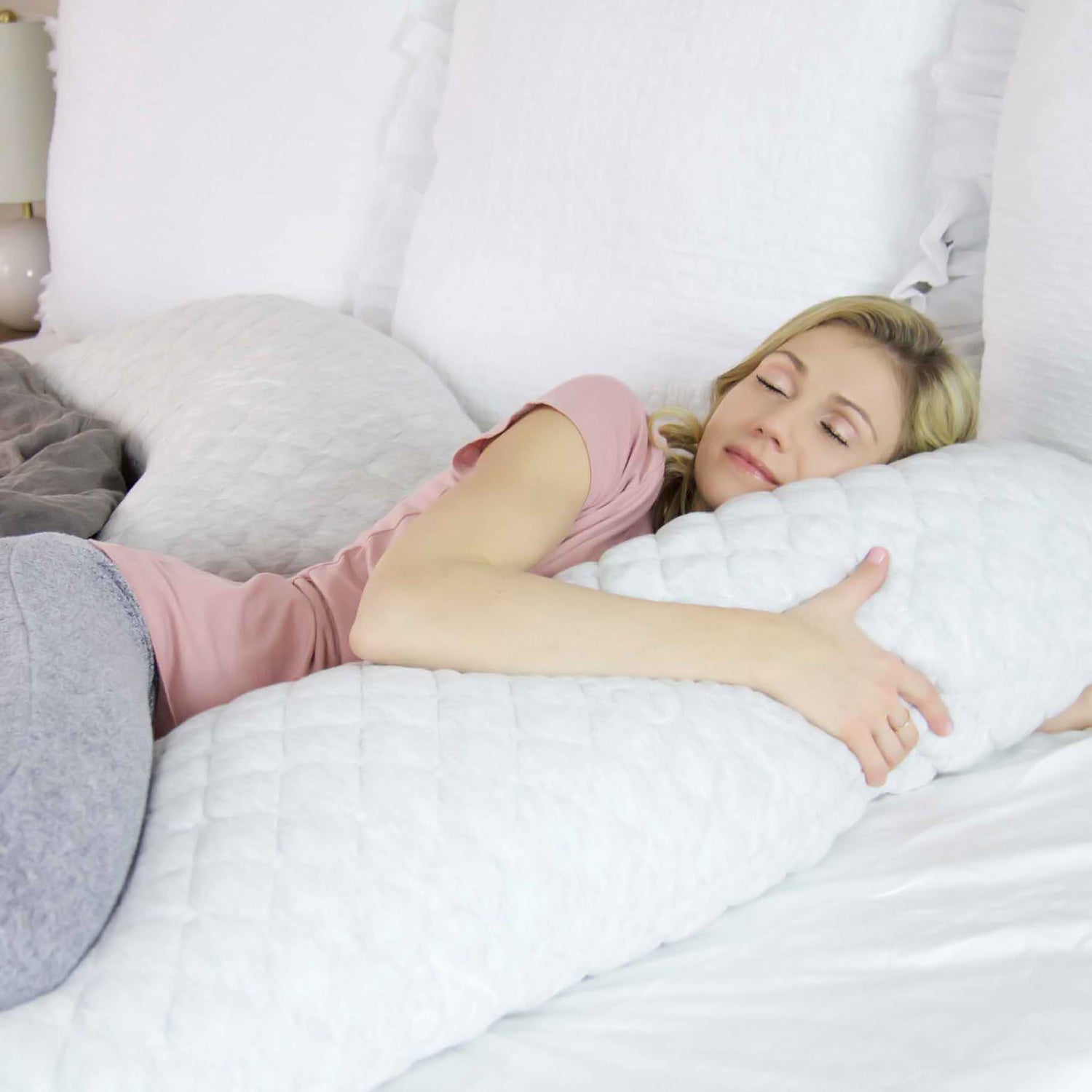 Ultimate Comfort From Head to Toe
Body by Honeydew is the ultimate sleep companion.

This pillow will bring out the cuddler in everyone who wraps their arms around it. Not only does it have an incredibly luxurious and huggable feel, but just like a hug it delivers immeasurable health benefits like comfort, support, deeper relaxation, sounder sleep, and a night so soothing you can't help but wake up with a smile.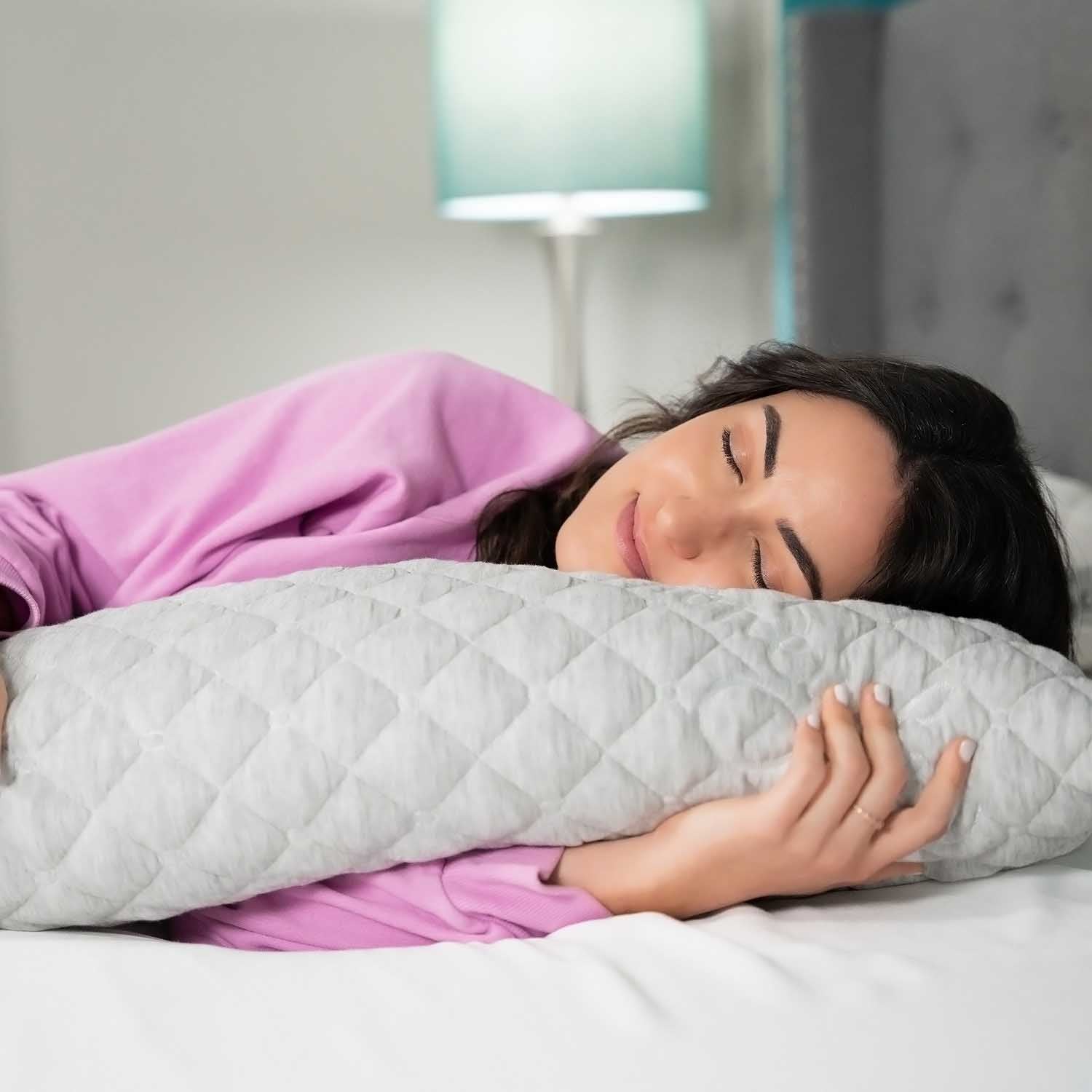 A Breath of Fresh Air
Breathe easy when your body is in the ultimate embrace of comfort and support.

Sleeping with a pillow between your knees dramatically improves spinal alignment and promotes sleeping on your side, which helps to lessen tossing and turning throughout the night and significantly improves breathing.

This can greatly reduce or even eliminate snoring, and also provides tremendous relief for those who suffer from sleep apnea.

Take a deep breath, snuggle in, and let Body by Honeydew soothe you to sleep.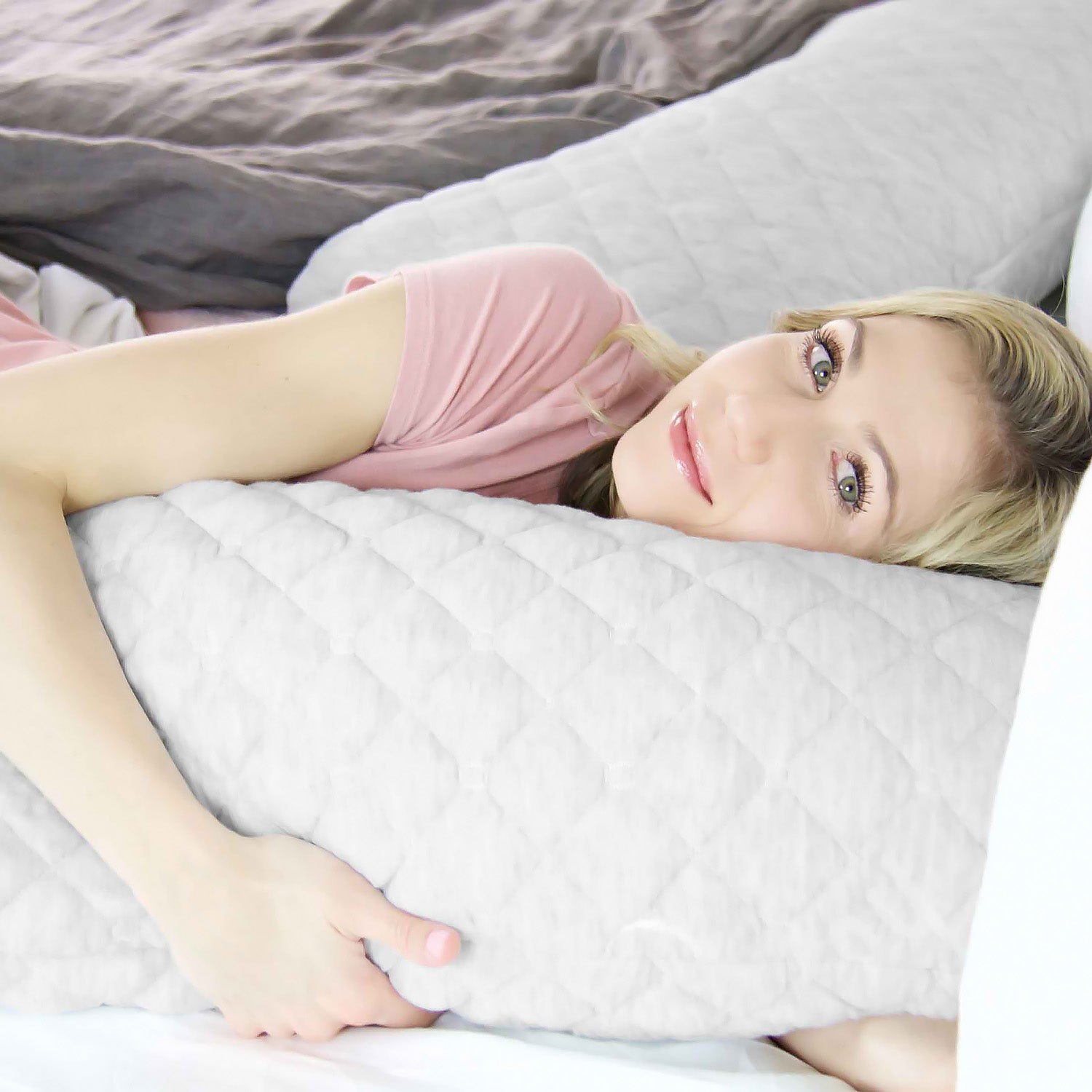 The Secret Science of Pillow Bliss
Embracing a body pillow is known to promote deeper relaxation, helping you fall asleep more swiftly. Here's the science behind this sweeter sleep:

Hugging has been found to release oxytocin and serotonin in your body. Simply put, snuggling up with a body pillow at night can lower your heart rate and reduce stress levels. This promotes a sense of comfort and peace that will improve your quality of sleep.

Let Body by Honeydew tuck you in and hold you tight. We've got you. All night, every night.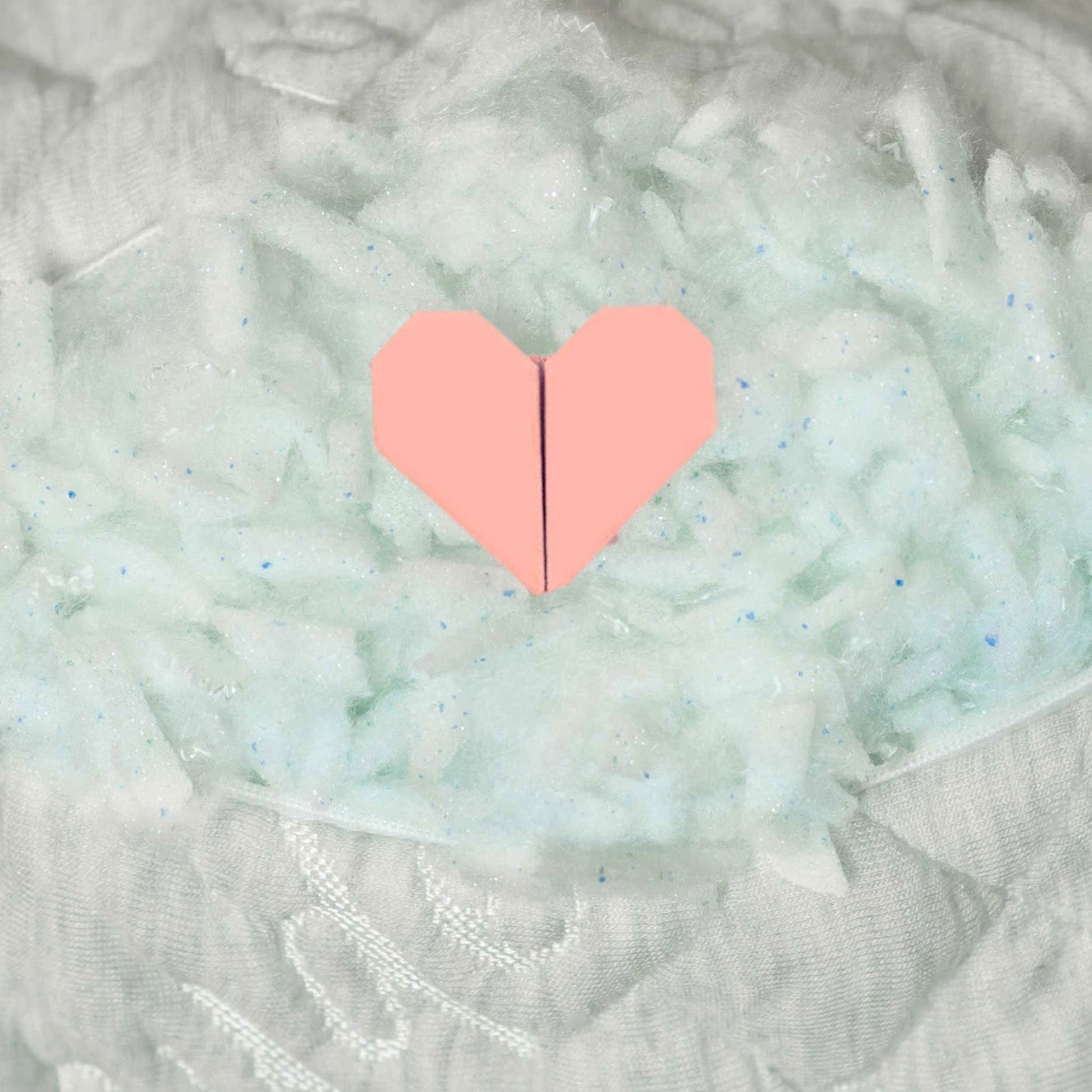 Unleash Your Inner Beauty
When it comes to materials, we use only the best of the best. The foam component of our fill is 100% CertiPUR-US certified virgin gel. Here's what that means: CertiPUR-US certification means that our foam is made healthier than non-certified foam (click here to learn more). Gel means it doesn't get hot like other foams. Virgin means that it is created exclusively for us, to our exacting specifications.

The fiber we use is thinner and stronger than silk, and feels incredible. It is nearly indistinguishable in feel from the most expensive down, without the allergy issues that down has. The best part – it sleeps cool, all night long.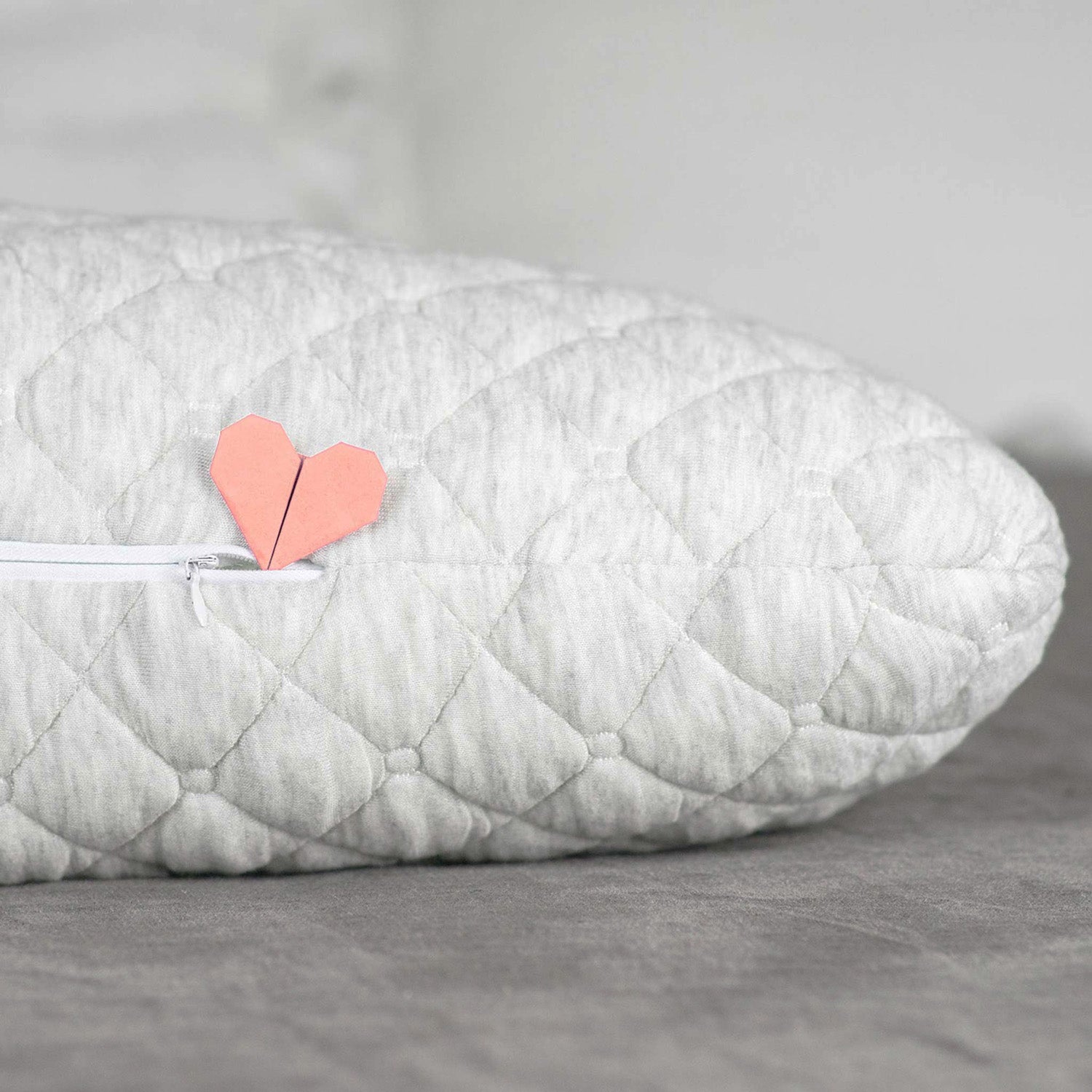 Infused With Passion, Dedication, and Expertise
Here at Honeydew, we won't settle for anything less than the best. We believe in the power of sleep, and we know we can make lives better.

We put our heart and soul into every one of our hand crafted pillows, and it shows. They truly are in a class of their own.

As great as that is, at the end of the day your pillow has to work for YOU, not us. Our pillows are designed with this in mind.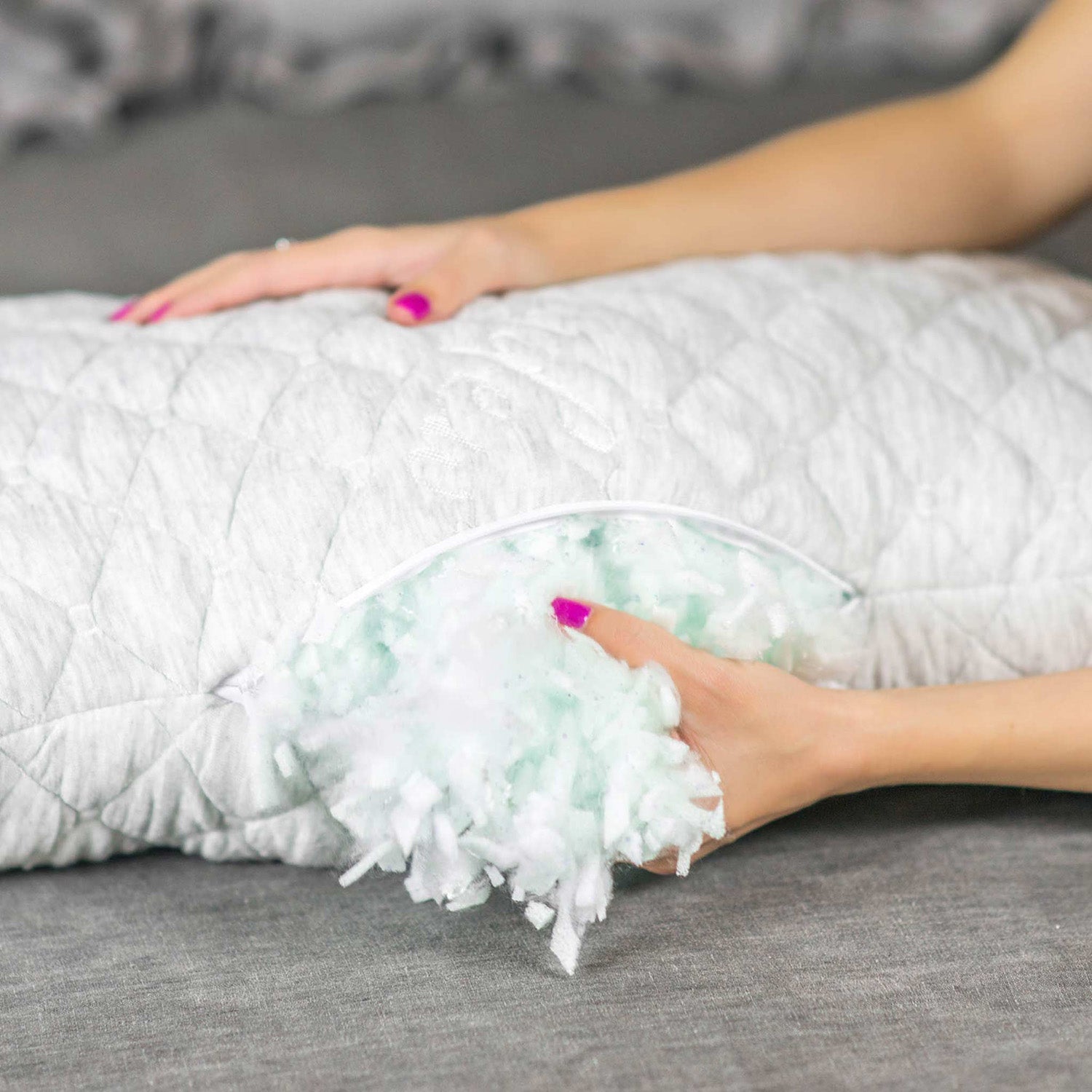 Think Outside the Box
All of our pillows have a discreetly hidden zipper that lets you add or remove fill to make sure our pillow is the perfect height for your body. After all, nobody knows what you need better than you.

We may have designed the greatest pillow in the world, but you are the one that makes it perfect.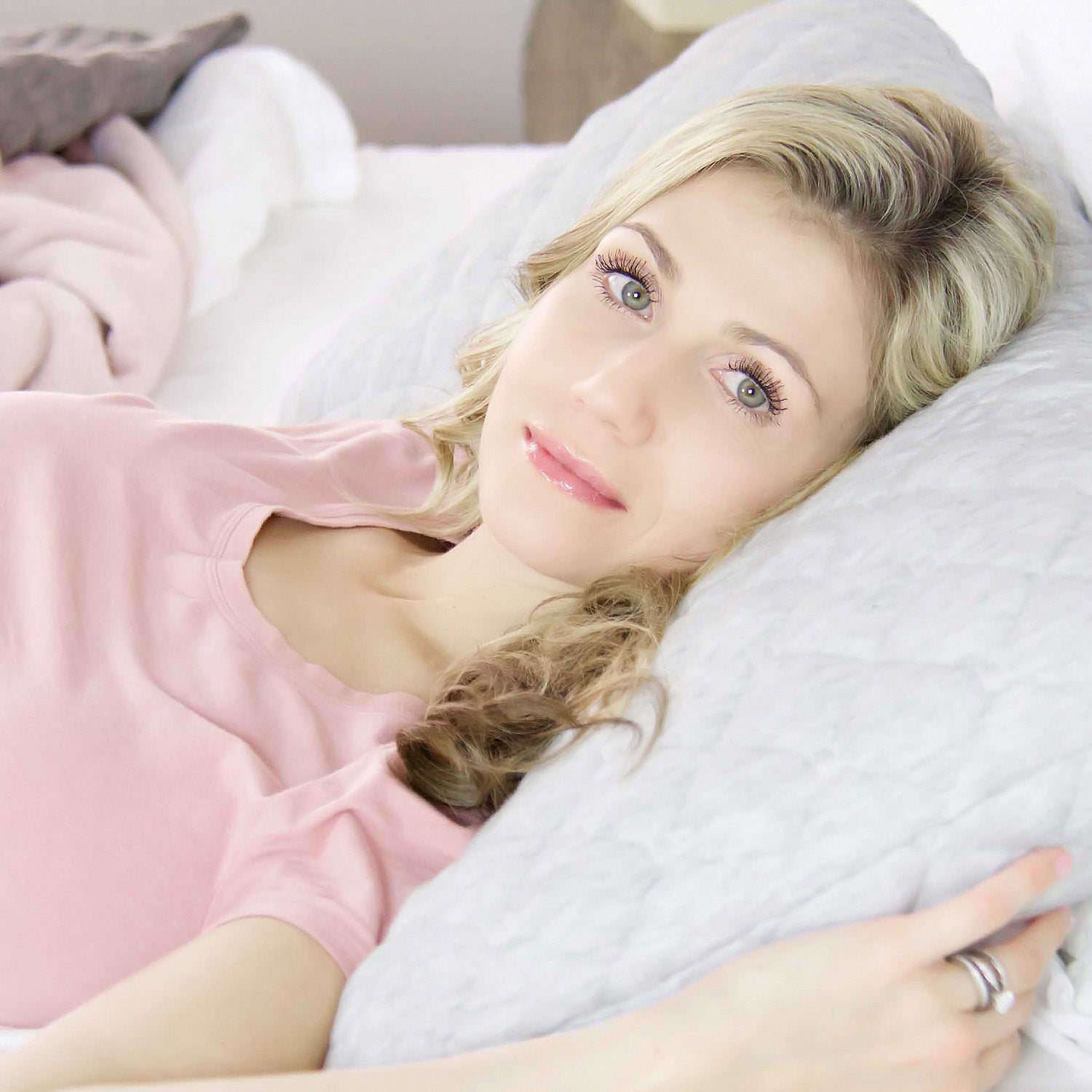 Where You Lay Your Face at Night Determines How You Face the World
When you are rested, your eyes shine brighter. Your smile is more relaxed and confident. Your skin is clearer and smoother. Your complexion is more even, your dark circles disappear. Your true beauty, no longer clouded by fatigue, can finally be revealed to the world.

Make sure your face shines bright with all of the light inside of you. Body by Honeydew is the key to unlocking your beauty sleep. It's time for the world to see you as you truly are.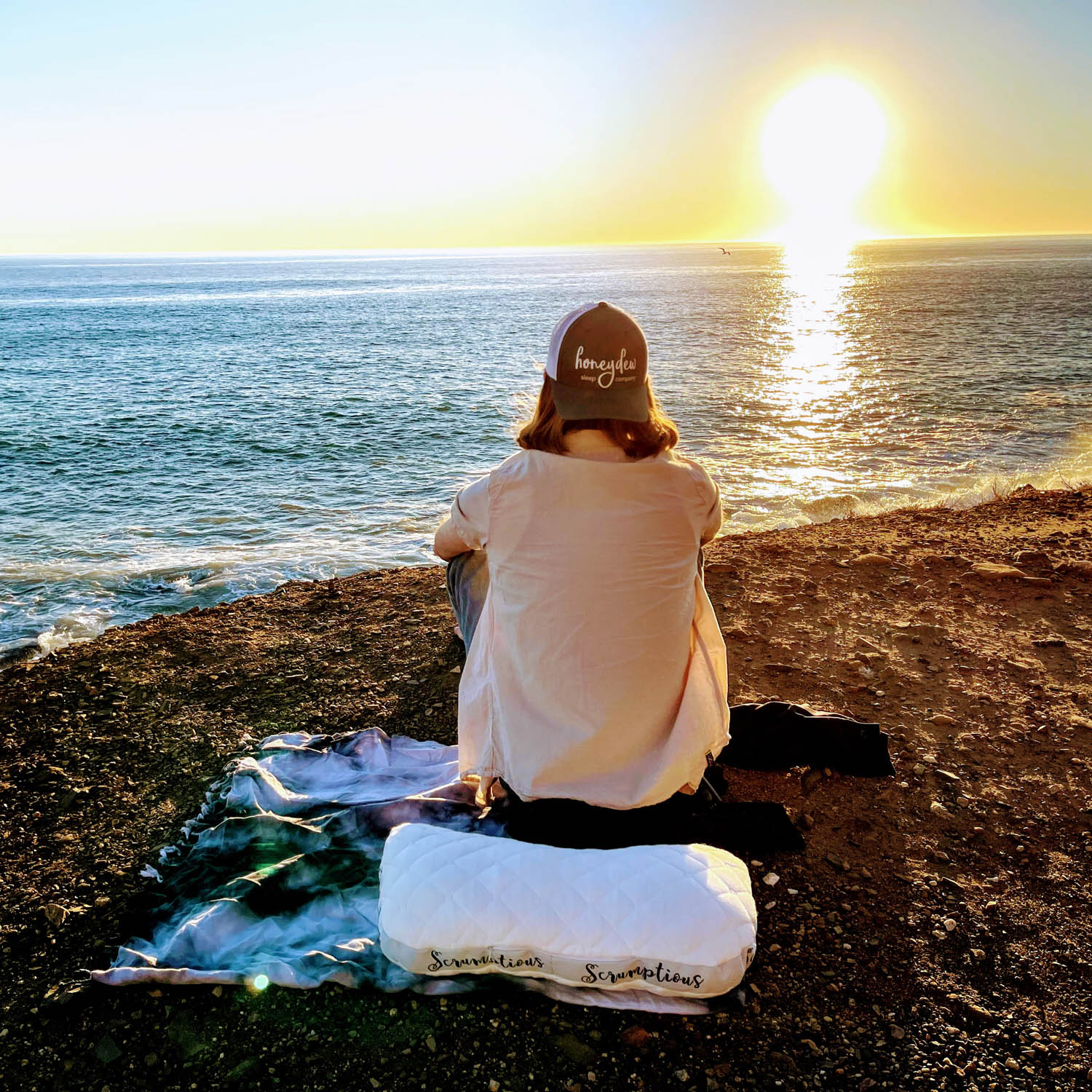 Hand Crafted in California
Here at Honeydew Sleep, we proudly make all of our pillows the old-fashioned way:

With love, by hand, in the USA.

We are so confident that you are going to love your new pillow, that we offer a risk free 60-day trial on every pillow that we sell. That's right, free shipping both ways.

What are you waiting for?
Trust us, you are worth it.
Our Commitment
All Textiles Oeko-Tex Standard 100 Certified

All Foam CertiPUR-US Certified

60 Night Trial & 3 Year Warranty