The Pristine Pillow Protector
Fully Waterproof Anti-Allergy Protection For Your Side Sleeper Pillow
A New Bouquet of Pillowcase Colors
Introducing Stardust and Coastal Blue Pillowcases!
Make Your Bed Truly Scrumptious
The Softest, Coolest Sheets You've Ever Slept On - GUARANTEED.
The Perfect Place to Rest Your Melon
Get Ready to Fall in Love With the World's Best Pillows
Get Ready to Fall in Love.
+The Scrumptious Side Pillow

+The Classic Scrumptious

+The Scrumptious Travel Pillow
The Scrumptious Side Pillow features a unique and carefully crafted curve that cradles your neck and shoulders for ultimate comfort, and perfect alignment.
Our exclusive, incomparable fill has the ideal consistency to simultaneously give you luxurious comfort, while delivering heavenly support and alleviating neck and shoulder pain.
This pillow is the key to unlocking your beauty sleep.
SHOP NOW
Using the same engineering and innovations as its curved sibling, the Classic Scrumptious Pillow takes the familiar rectangular shape of a traditional pillow and transforms it into something entirely fresh and new.
Thanks to our proprietary fill, it manages to feel soft and luxurious without ever flattening out.
Not only does it provide proper neck alignment and support, but it feels unlike any other pillow in the world. There really is only one word for it – Scrumptious.
SHOP NOW
The Scrumptious Travel Pillow has the same support and comfort as The Scrumptious Side Pillow, simply on a smaller scale.
Designed to give you the experience of your full size pillow while on the road, it is the only travel pillow in the world that is as comfortable to use in transit as it is at your destination.
With a custom sized pillow case and a carrying bag included inside the box, it has never been easier to bring a good night's sleep with you, no matter where life takes you.
SHOP NOW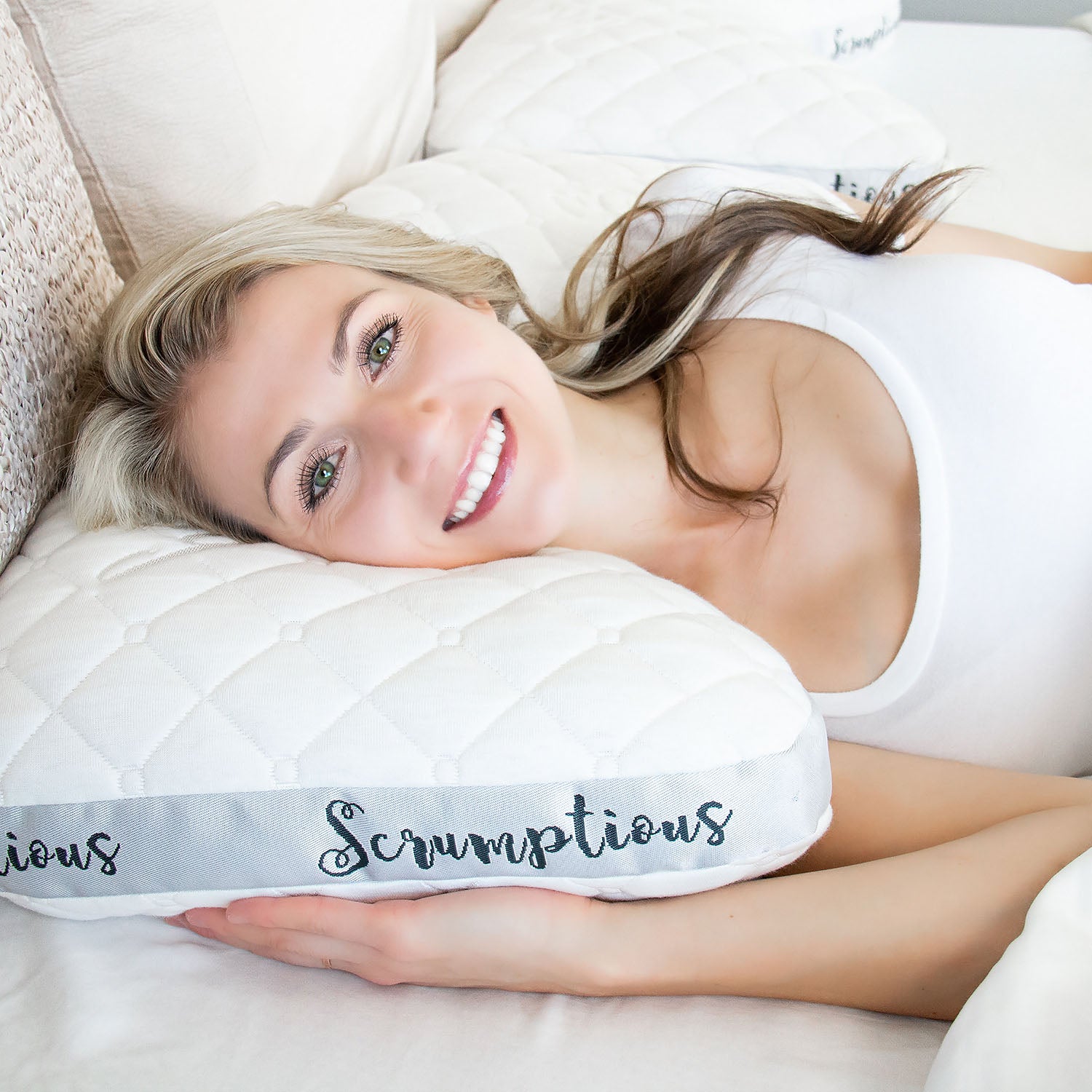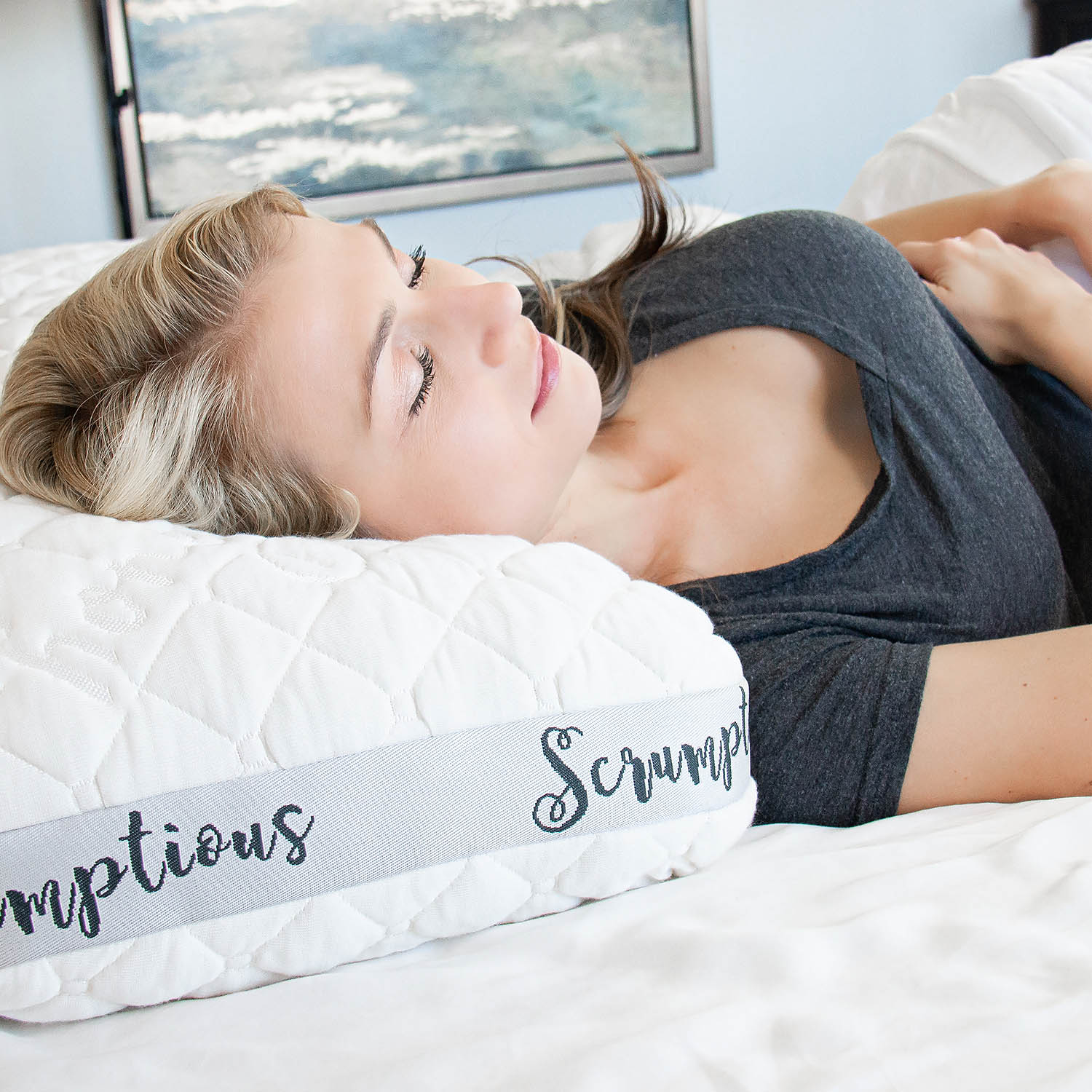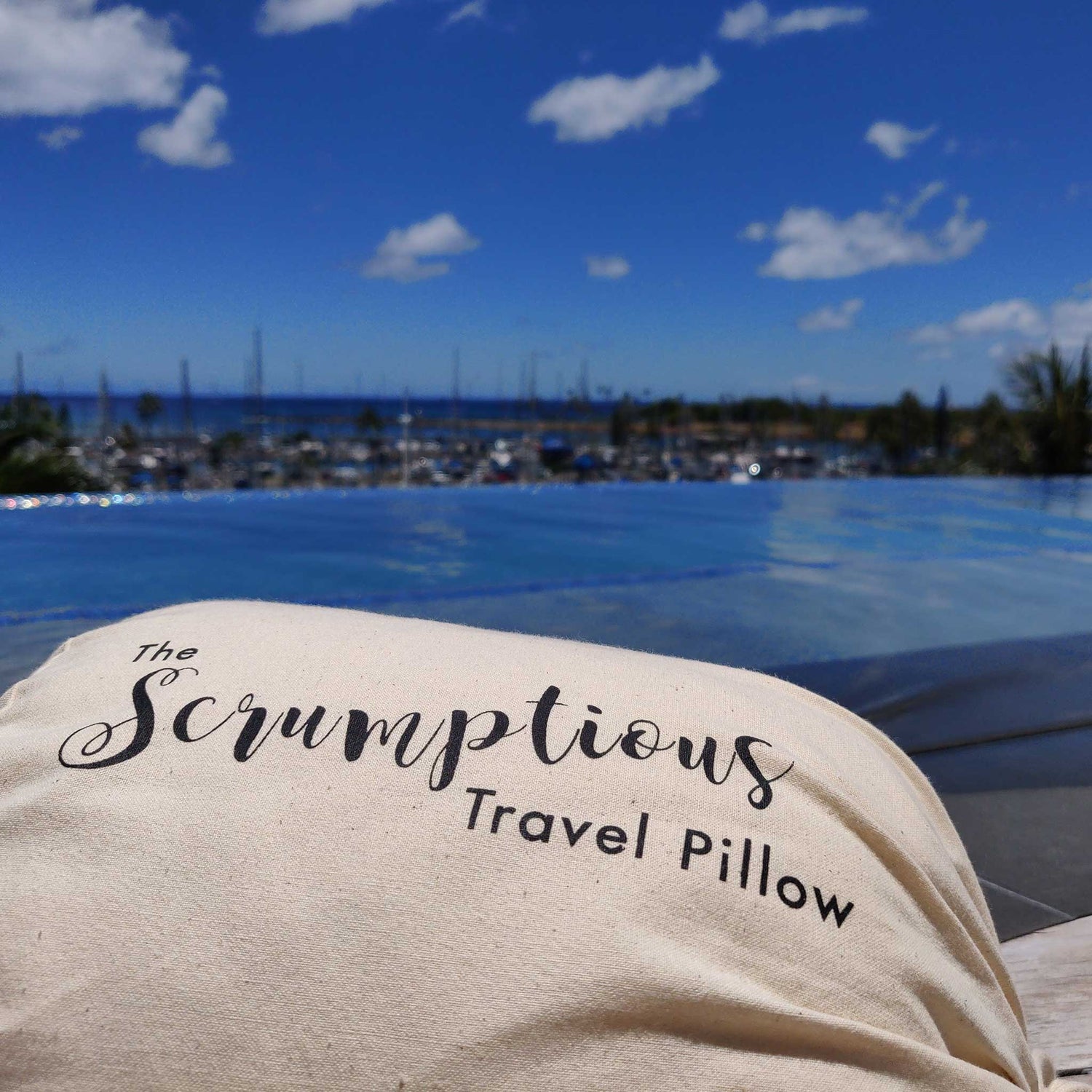 Effortless Skin Care While You Sleep
The Forever Young Beauty Box by Honeydew Sleep
Regular price

$299.99

Sale price

$249.99
This Powerful Trio is About to Become Your Best-Kept Beauty Secret!
We Combined Our Pure Mulberry Silk Sleep Mask and Pillowcase (to Reduce Facial Friction and Frizzy Follicles ) with Our Most Advanced Wrinkle Reducing Pillow That Feels Like Heaven. Meet Your Own Personal Glam Squad.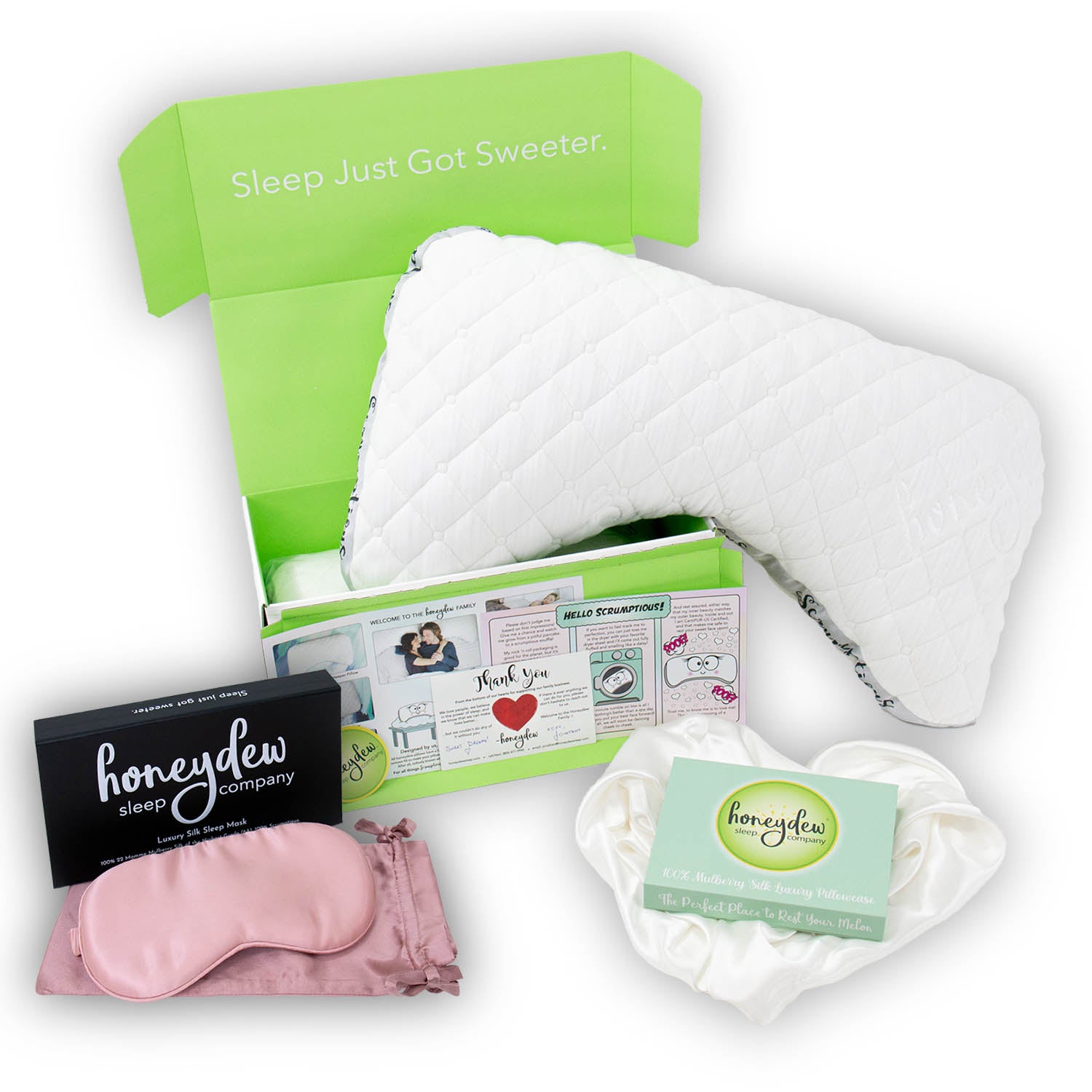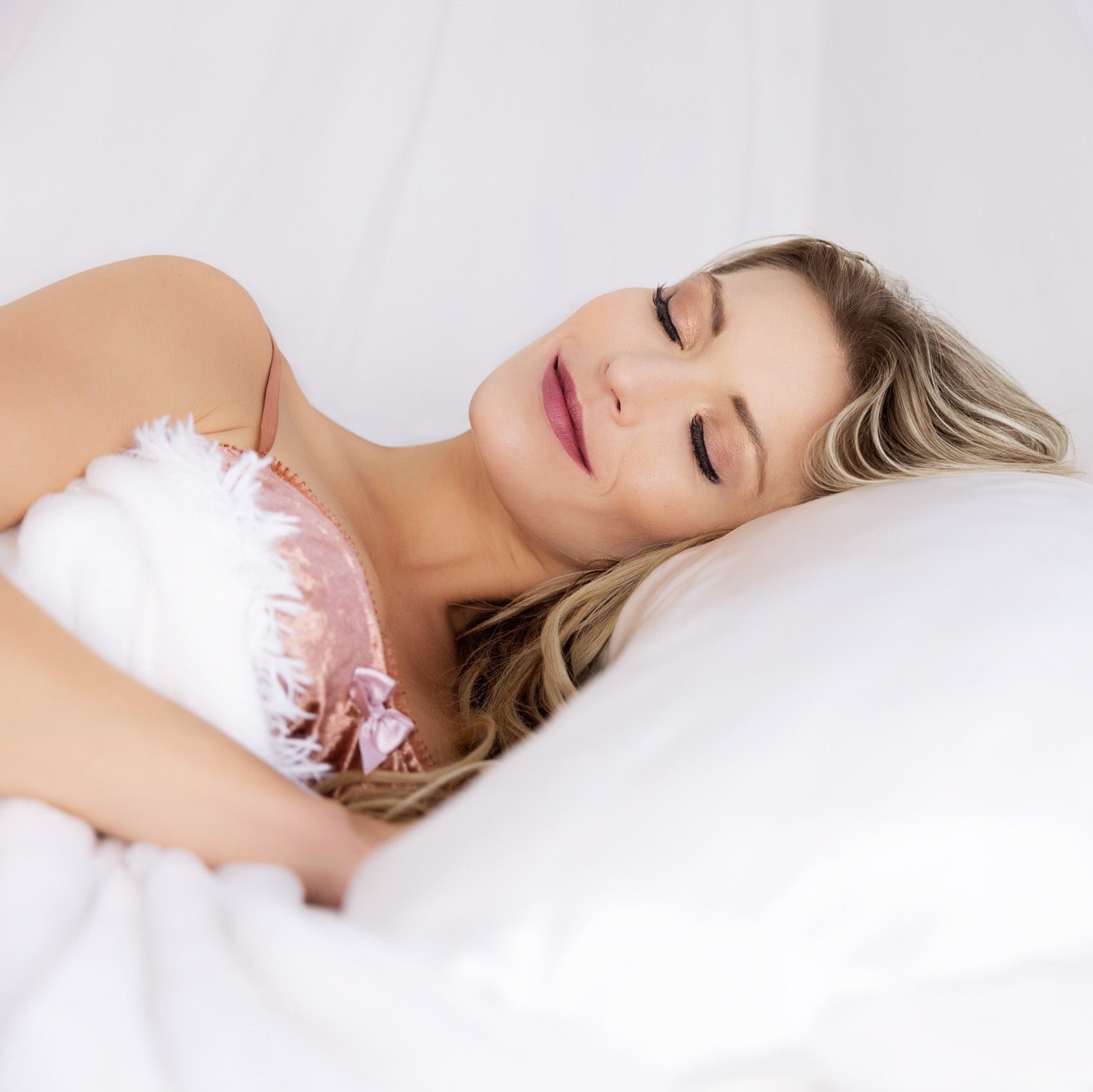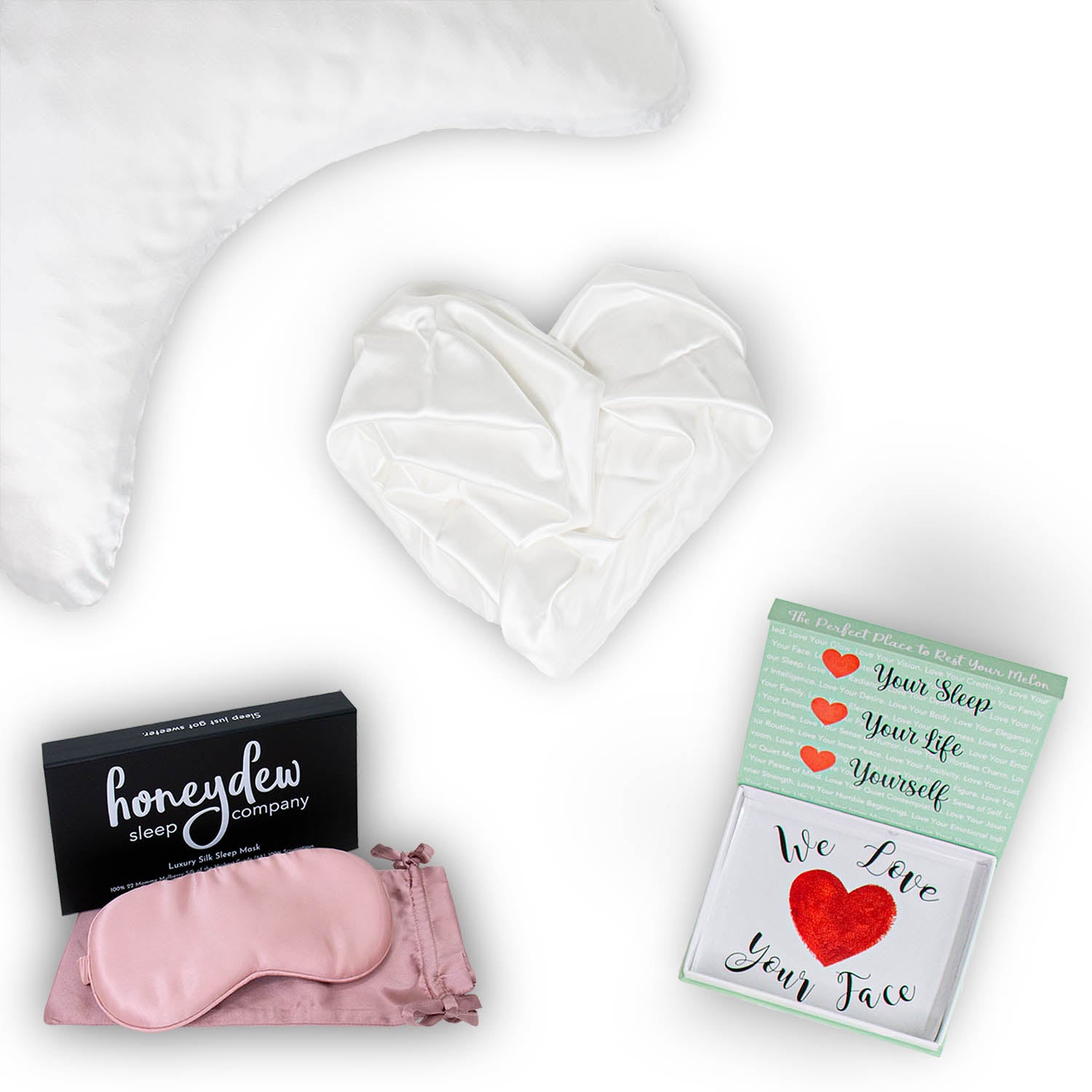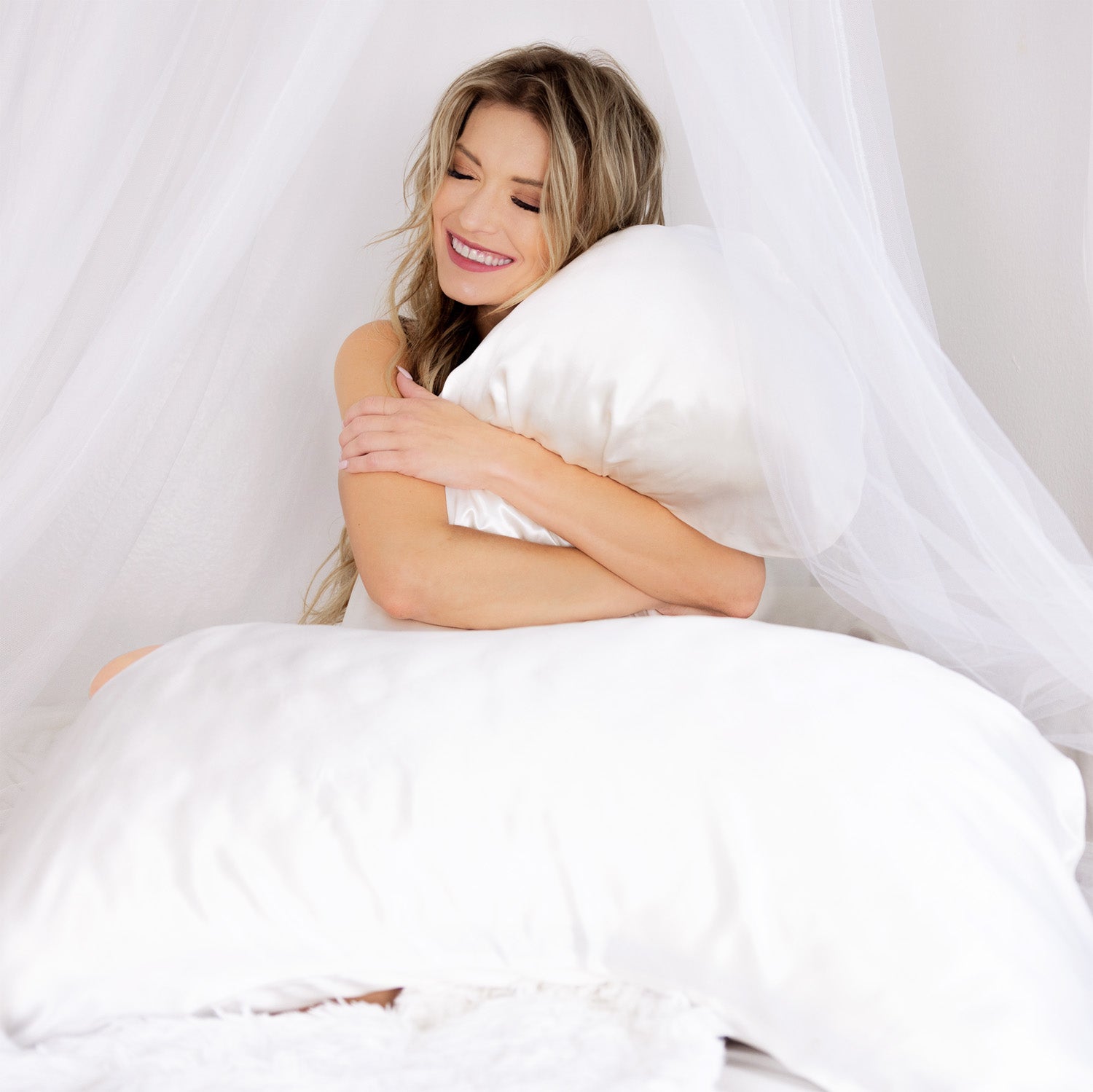 The #1 Choice of Medical Professionals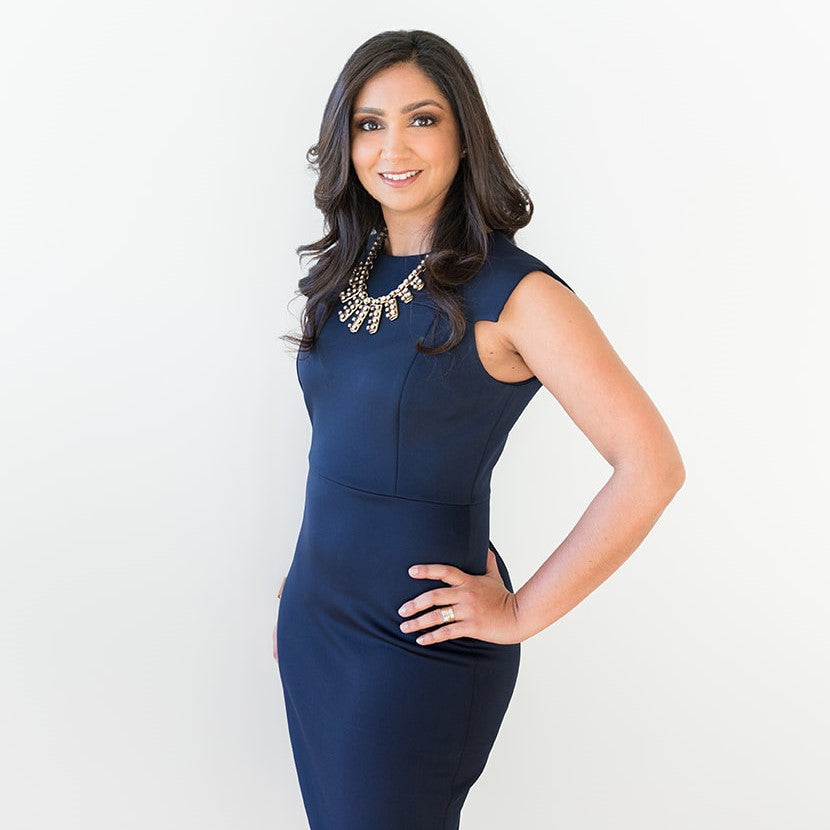 "I always recommend Honeydew pillows to my patients because they are extremely comfortable and customizable. I always know I can help them get the perfect fit for a good night's sleep no matter what position they sleep in."
- Dr. Nimira Alibhoy, D.C.
Upper Cervical Spine Specialist
+The Essence Side Pillow

+The Classic Essence Pillow

+Body by Honeydew
The Essence Pillow gives you the same innovative shape and legendary quality as our Scrumptious Side Pillow, but in a more budget friendly form.
We removed the structural side ribbon, and replaced our copper fill with a delicious gel-based fill. The end result is a world class handmade pillow, made by us in California, at a more affordable price point.
Because sweet dreams shouldn't be beyond anyone's reach.
SHOP NOW
The Classic Essence Pillow has the same feel and support level as our Essence Side Pillow, but in a traditional, rectangular form.
Ideal for people who are fed up with sub-par pillows that flatten out and lose their support, this is a perfect introduction to quality, handmade pillows.
SHOP NOW
Body by Honeydew is the ultimate sleep companion.
Not only does it have an incredibly luxurious and huggable feel, it delivers immeasurable health benefits like comfort, support, deeper relaxation and sounder sleep.
Studies have shown that sleeping with a Body pillow releases oxytocin in your body. This can lower your heart rate and reduce stress levels for a night so soothing you can't help but wake up with a smile.
SHOP NOW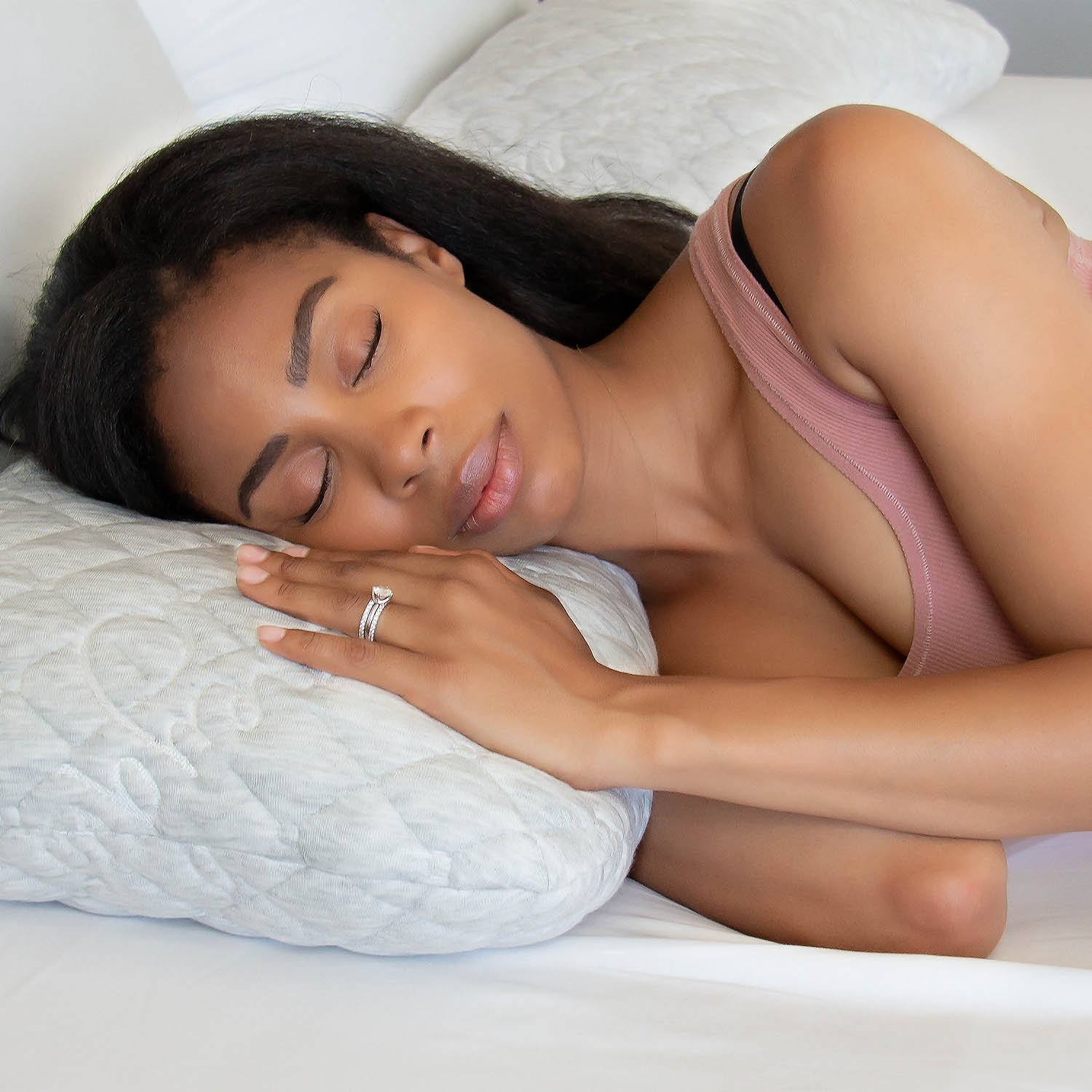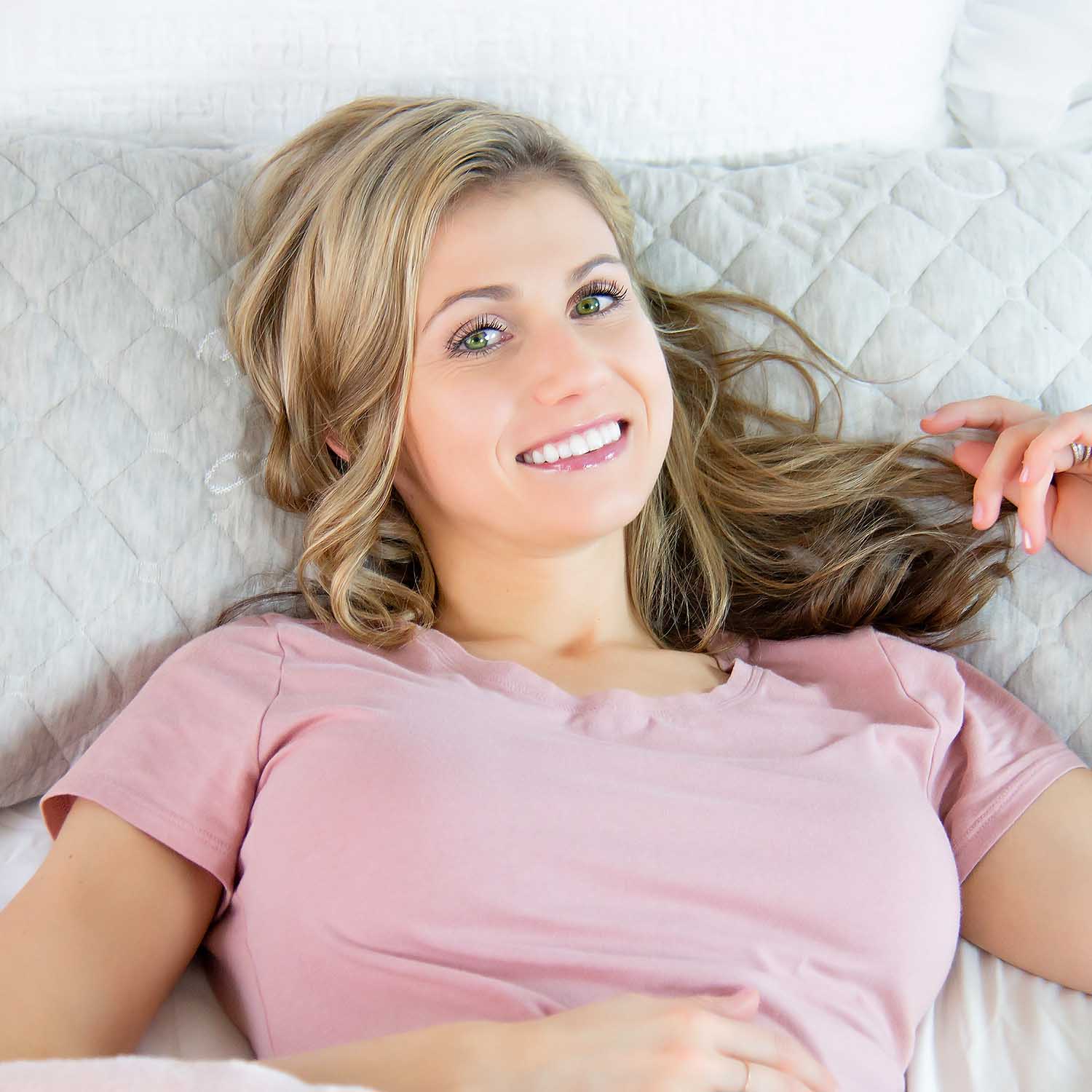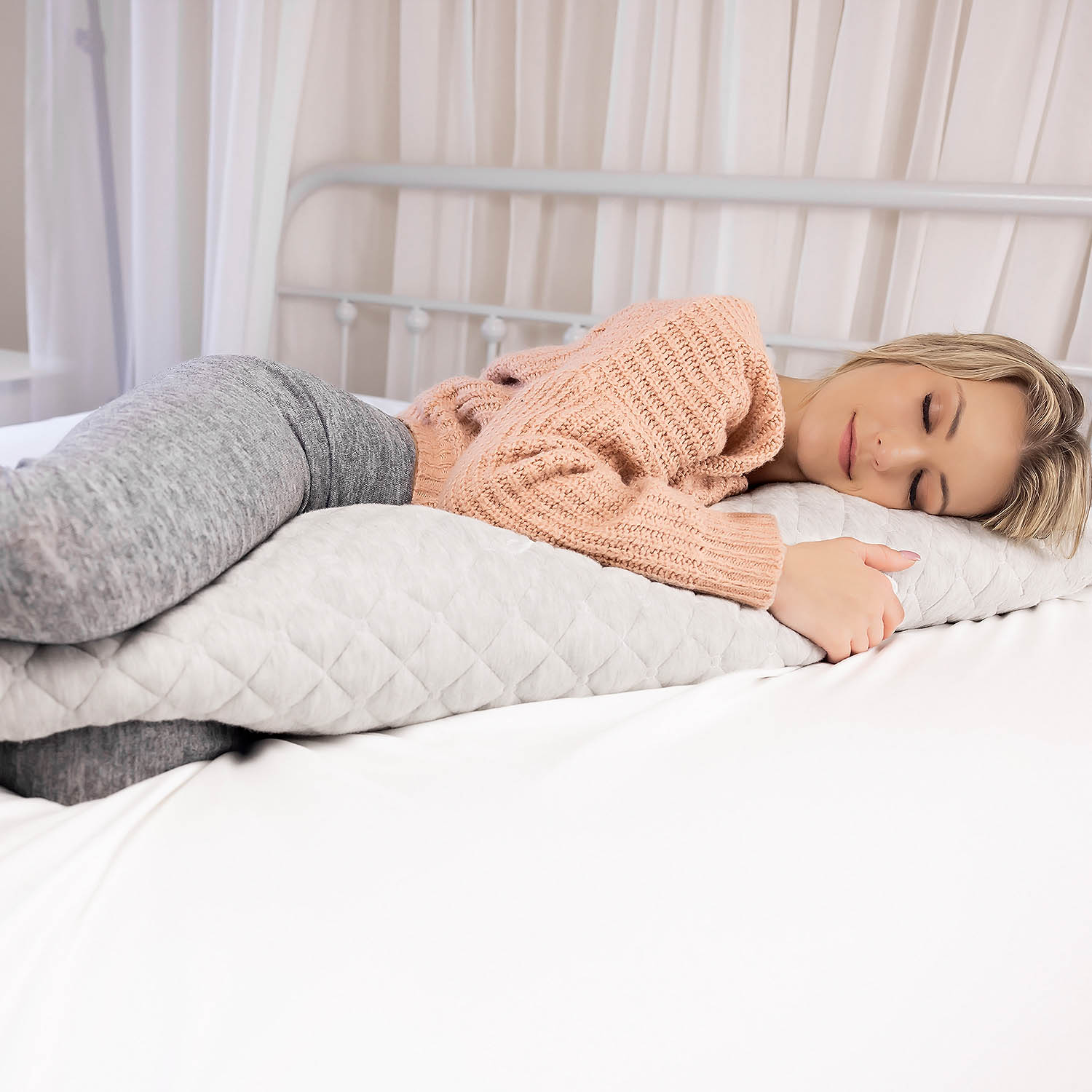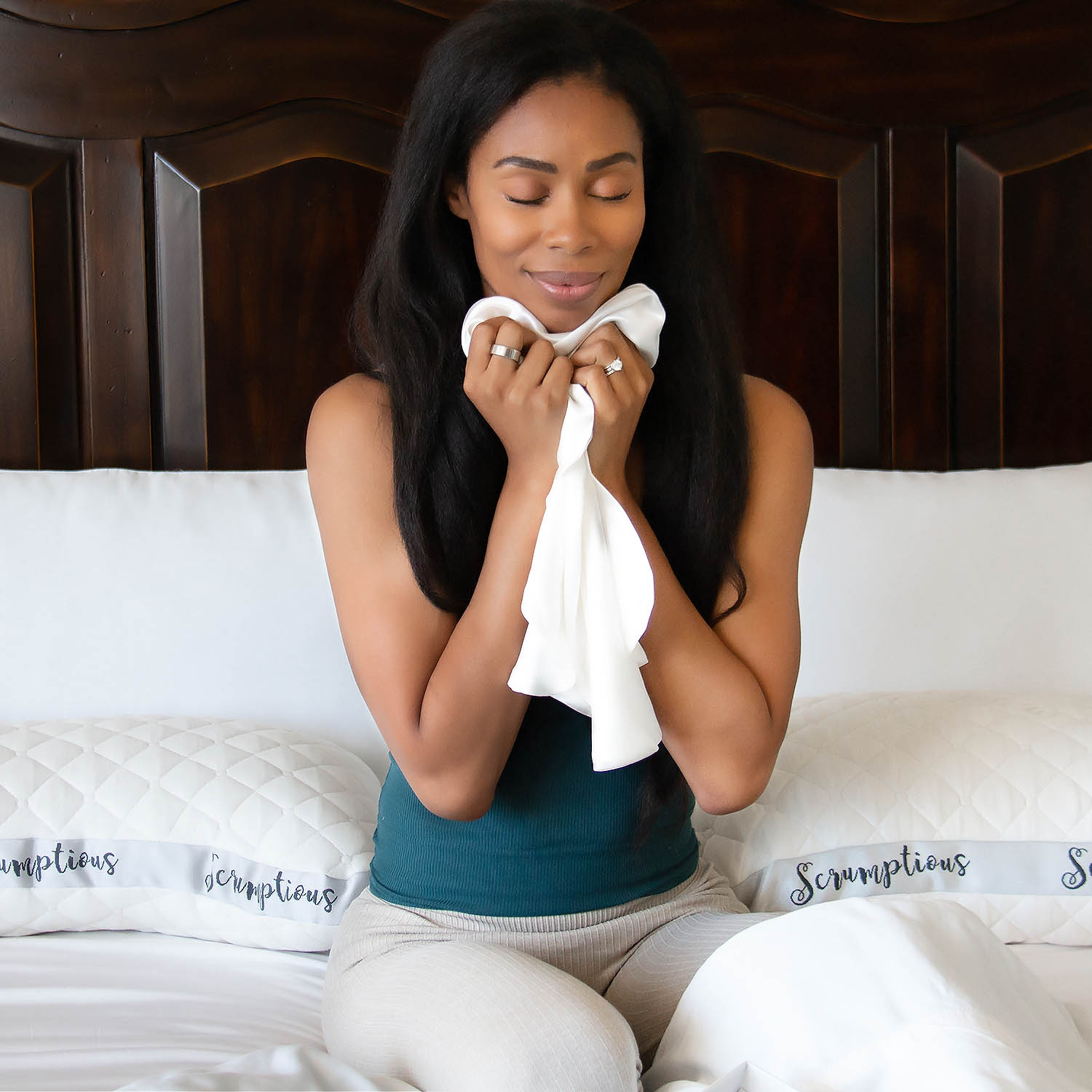 100% Mulberry Silk Pillowcases
Turn your Scrumptious Side Pillow into an all night beauty treatment with the ultimate in luxury pillowcase bliss!
Made from the highest quality of silk on the planet, they are perfectly tailored for our Side Pillows, and have to be felt to be believed.
Honeydew silk pillowcases provide TONS of benefits for your hair and skin. On top of that - They sleep cooler than any other fabric and are 100% organic.
SHOP NOW
Honeydew Organic Bamboo Pillowcases
+A Bouquet of Beautiful Colors

+A Custom Fit. For ALL of Our Pillows.

+Made from 100% Organic Bamboo

+Cooler. Lighter. Stronger.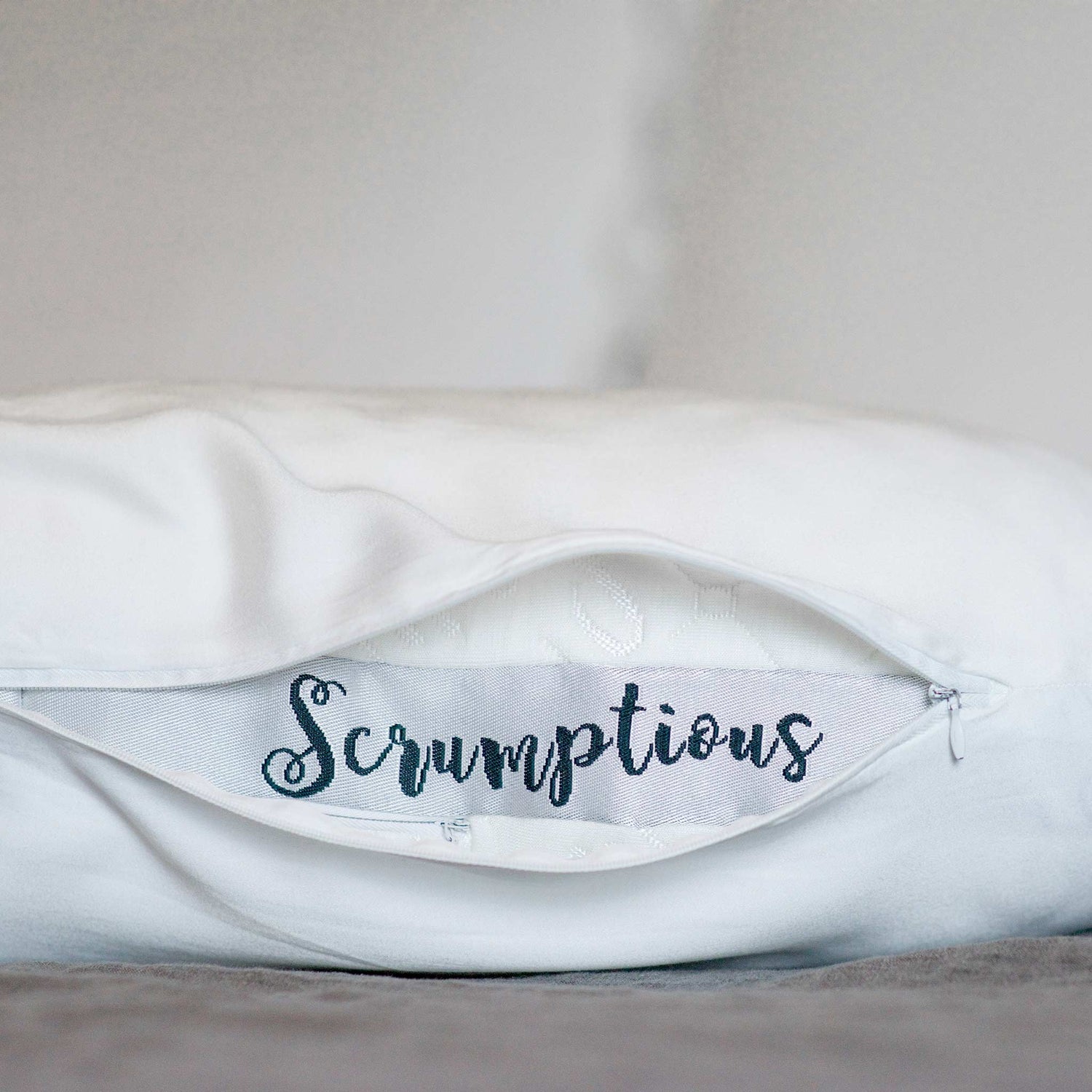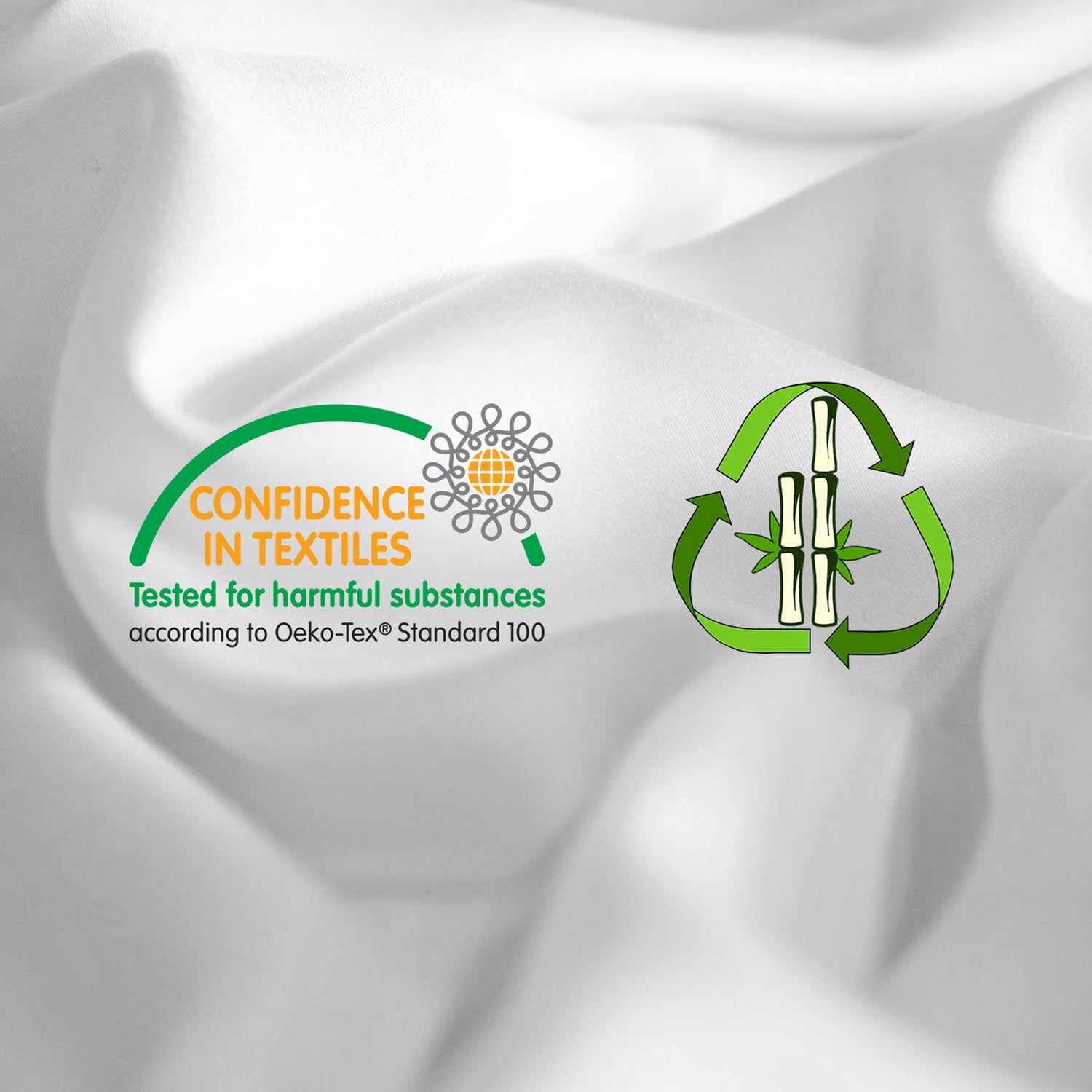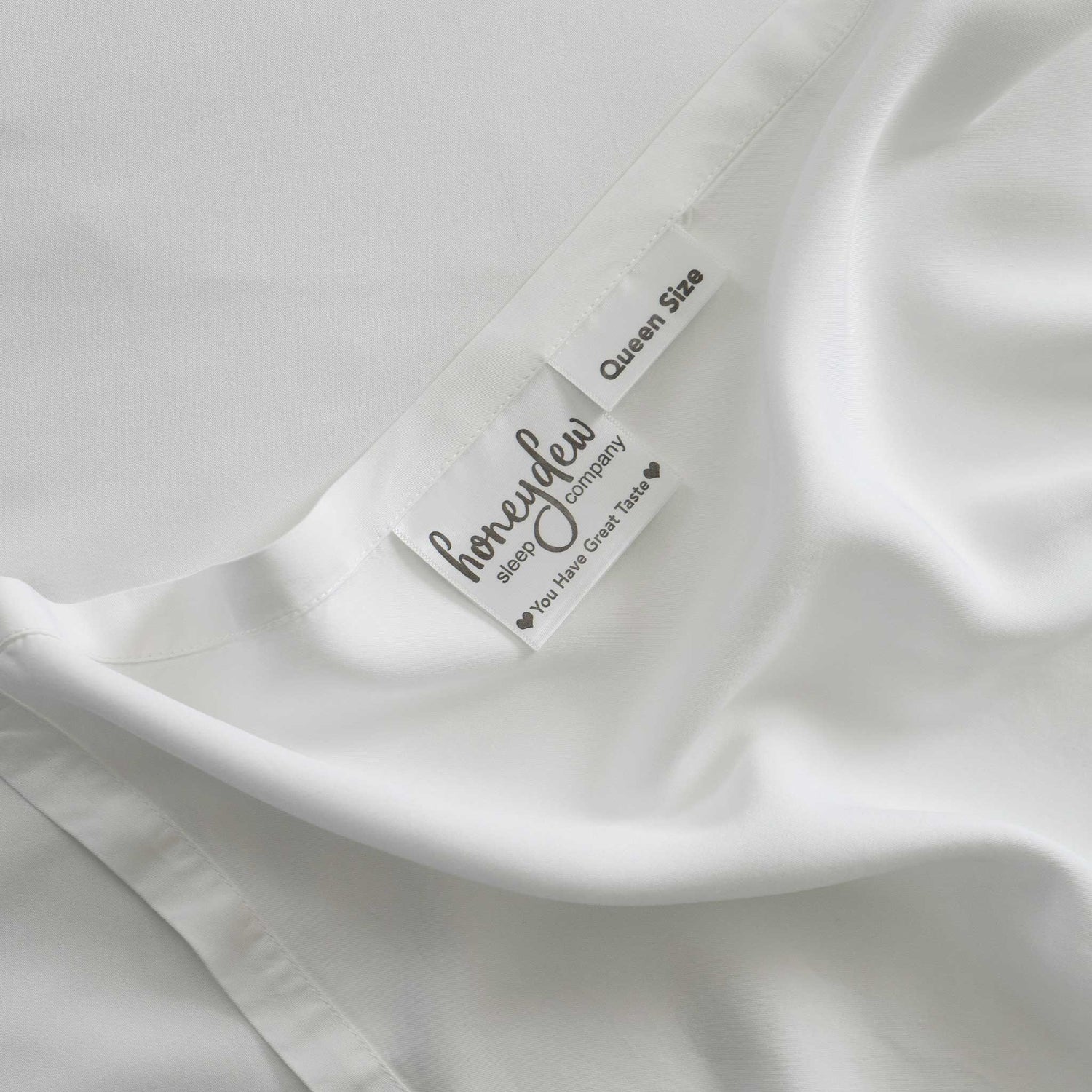 Why Honeydew?
Family Owned. Customers First.

Free U.S. Shipping & Returns
"I have been using this pillow for over a week now and the difference in my sleep has been absolutely amazing. I fall asleep faster, my neck pain has diminished significantly, and it's just so darn comfy."

"The Best Pillow For Side and Back Sleepers."

"The Honeydew Scrumptious Side Sleeper has a genius, where-has-this-been-all-my-life? design that I suspect has ruined me for all other pillows."