Meet Our New Pillows!!
Hello Honeydew family, friends, and fans! Very exciting news over here as two new pillows join our fabulous lineup! We have always promised our steadfast commitment and dedication to evolving, innovating, and finding exciting ways to improve everyone's quality of sleep. Here are two new ways that we are keeping our promises:
Introducing Essence
Our Essence Pillow has all of the bells of our Scrumptious Pillows, and just a few less whistles. It gives you the same innovative shape as our Scrumptious Side Sleeper Pillow, but in a more budget friendly form because sweet dreams shouldn't be beyond anyone's reach. The edges of the Essence are more tapered and less structured than our Scrumptious pillow, and the fill is gel infused, rather than copper infused. But although these are more budget friendly, rest assured that we didn't compromise on was support, comfort, and alignment.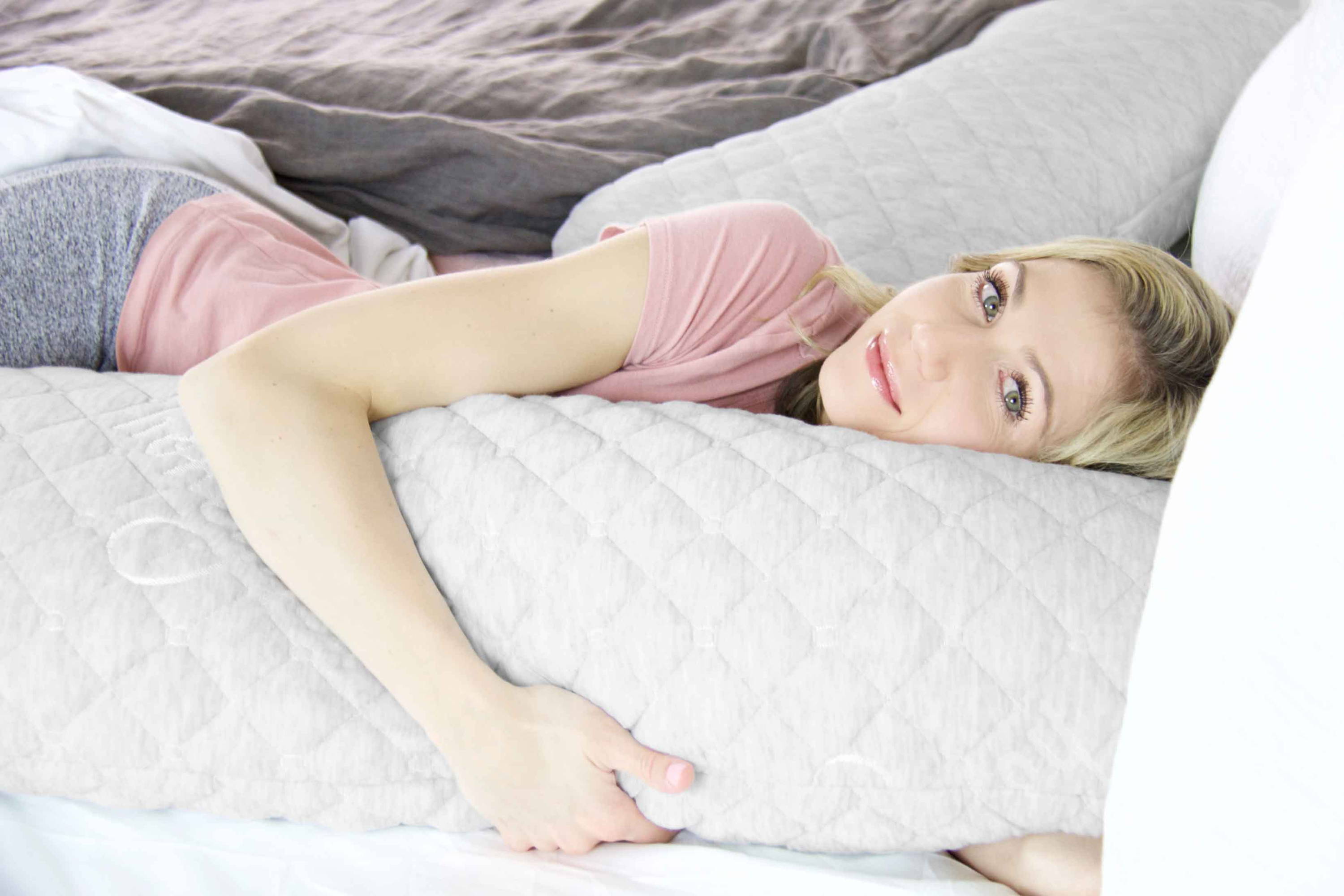 Introducing Body by Honeydew

Our Body by Honeydew body pillow is the ultimate sleep companion, which allows you to breathe easy in the ultimate embrace of comfort and support. Not only does it have an incredibly luxurious and huggable feel, but just like a hug it delivers immeasurable health benefits. Hugging has been found to release oxytocin and serotonin in your body. Simply put, snuggling up with a body pillow at night can lower your heart rate and reduce stress levels. This promotes a sense of comfort and peace that will improve your quality of sleep.

Body by Honeydew provides the ultimate in deeper relaxation, sounder sleep, and a night so soothing you can't help but wake up with a smile. Sleeping with a pillow between your knees dramatically promotes spinal alignment and significantly improves breathing. This can greatly reduce or even eliminate snoring, and also provides tremendous relief for those who suffer from sleep apnea.
Which one is right for you? Why not both? Go ahead and spoil yourself, you deserve it!

And we hope this isn't too forward but our pillows can't wait to get in bed with you!