Mulberry Silk Pillowcase for Side Pillows
Regular price

$169.99

Sale price

$99.99
Honeydew's silk pillowcase is the holy grail of anti-aging products. 
Made from the highest grade of 100% organic silk available (100% 22 Momme Mulberry Silk, Grade 6A), it is about to be the most important skin care product in your arsenal. A Honeydew silk pillowcase is the ultimate luxury, and will quickly become your favorite new beauty secret.
FREE Nationwide Shipping

We offer free shipping for all orders in the USA over $50. (Full Details)
Money Back Guarantee

We offer a 60 night money back guarantee on all orders. (Full Details)
Dimensions & Specs

These pillowcases are available in a beautiful Powdered Sugar (white) and Lunar Eclipse (charcoal) finishes. They are custom made to be a perfect fit for our Scrumptious and Essence Side Sleeper and Travel Pillows. That means that they have a curved shape, and will not fit on a traditional rectangular pillow.

• Queen size fits our pillows that are approximately 15" x 27"
• King size fits our pillows that are approximately 17" x 30"
• Travel size fits our pillows that are approximately 21" x 12"
Fabric Content

100% 22 Momme Mulberry Silk of the Highest Grade (6A), 100% Scrumptious.
Care Instructions

For the best results, hand wash & hang dry. If machine washing, wash separately in cold water (in a mesh laundry bag if possible) on the most delicate setting. Lay flat to dry or dry on lowest temperature setting. Although not recommended, if you insist on ironing, only use the lowest temperature setting with lots of steam.
DO NOT USE BLEACH OR HARSH CHEMICALS
Warranty Information

This product has a 1 year limited warranty, which covers any defects in materials and workmanship.

Read the full warranty details (here).
Share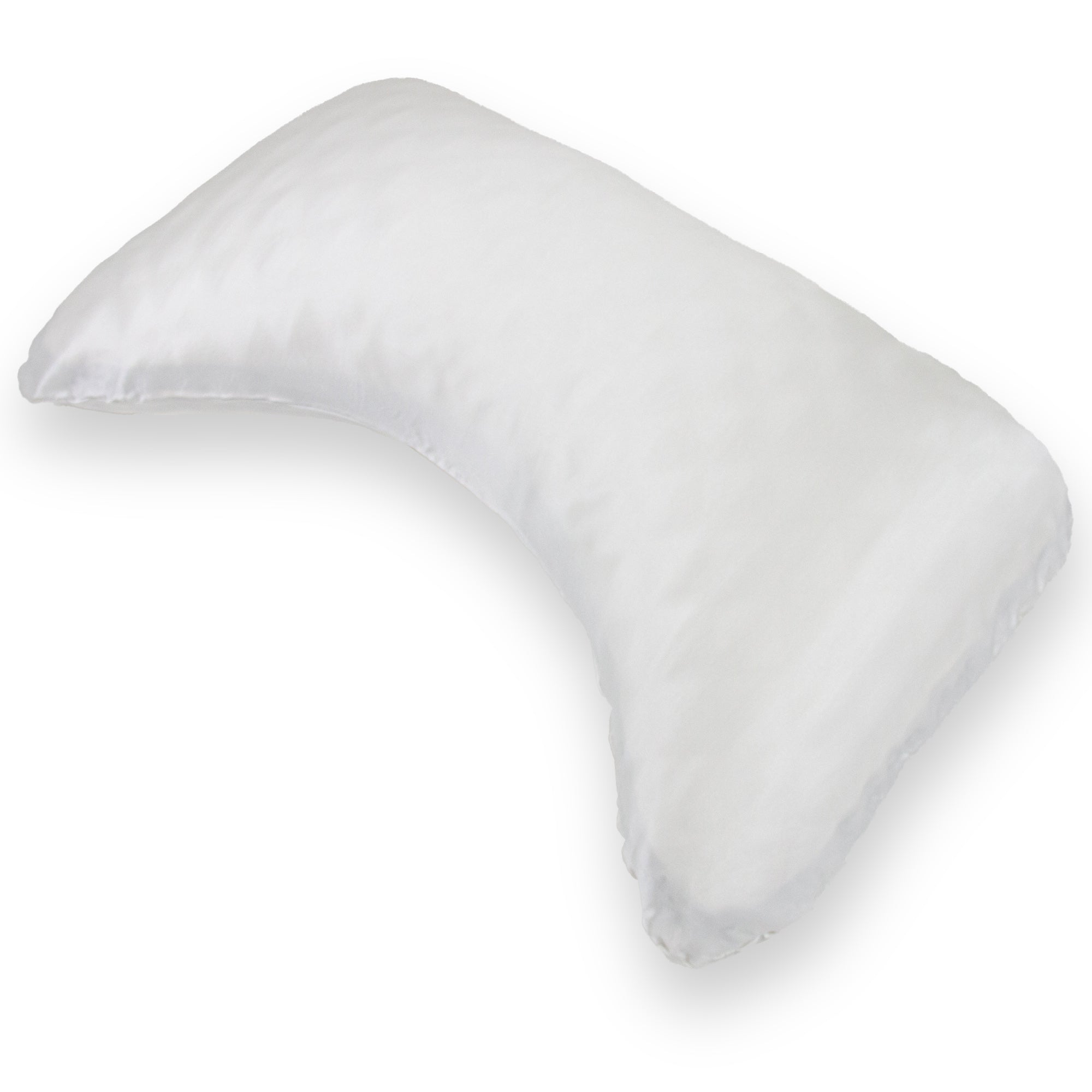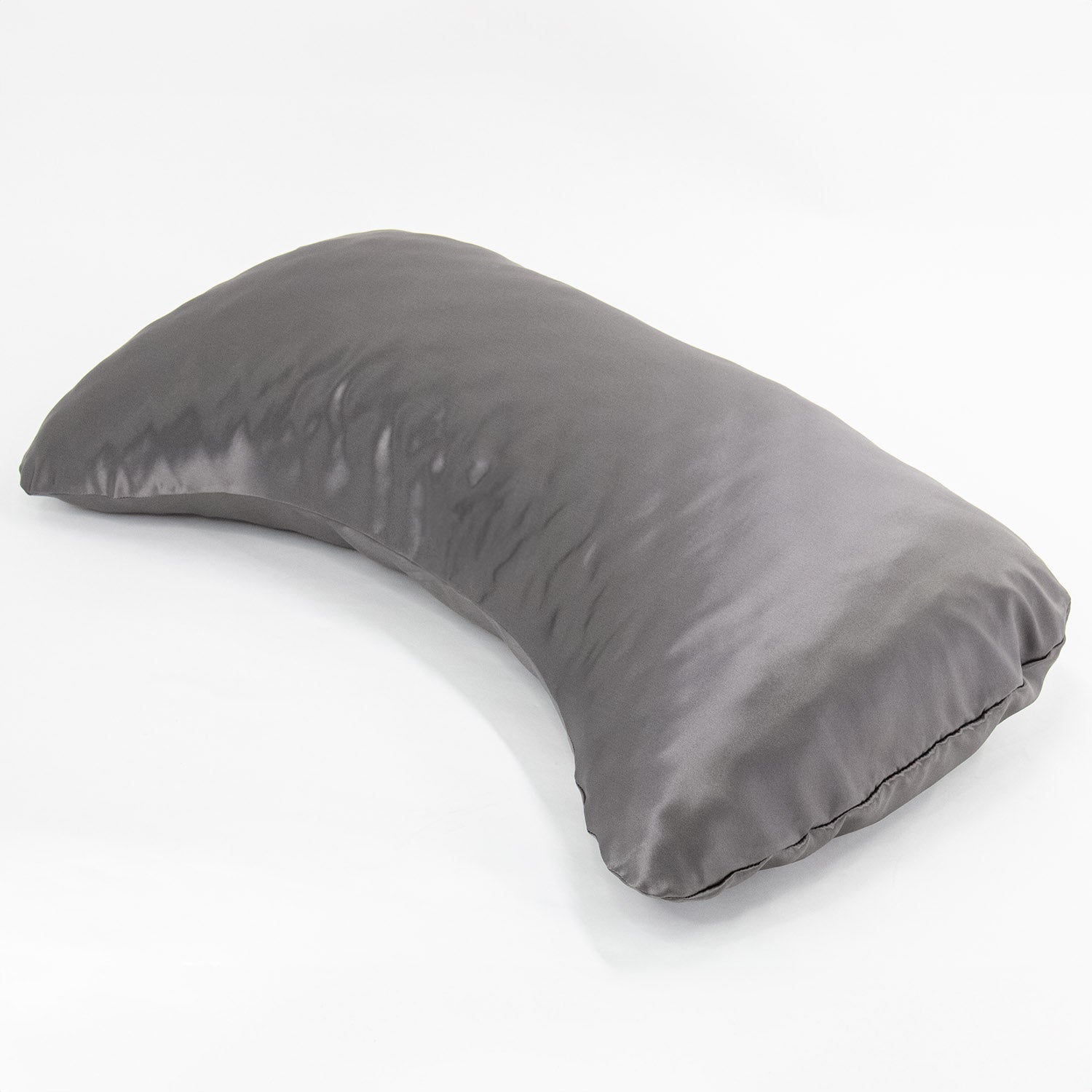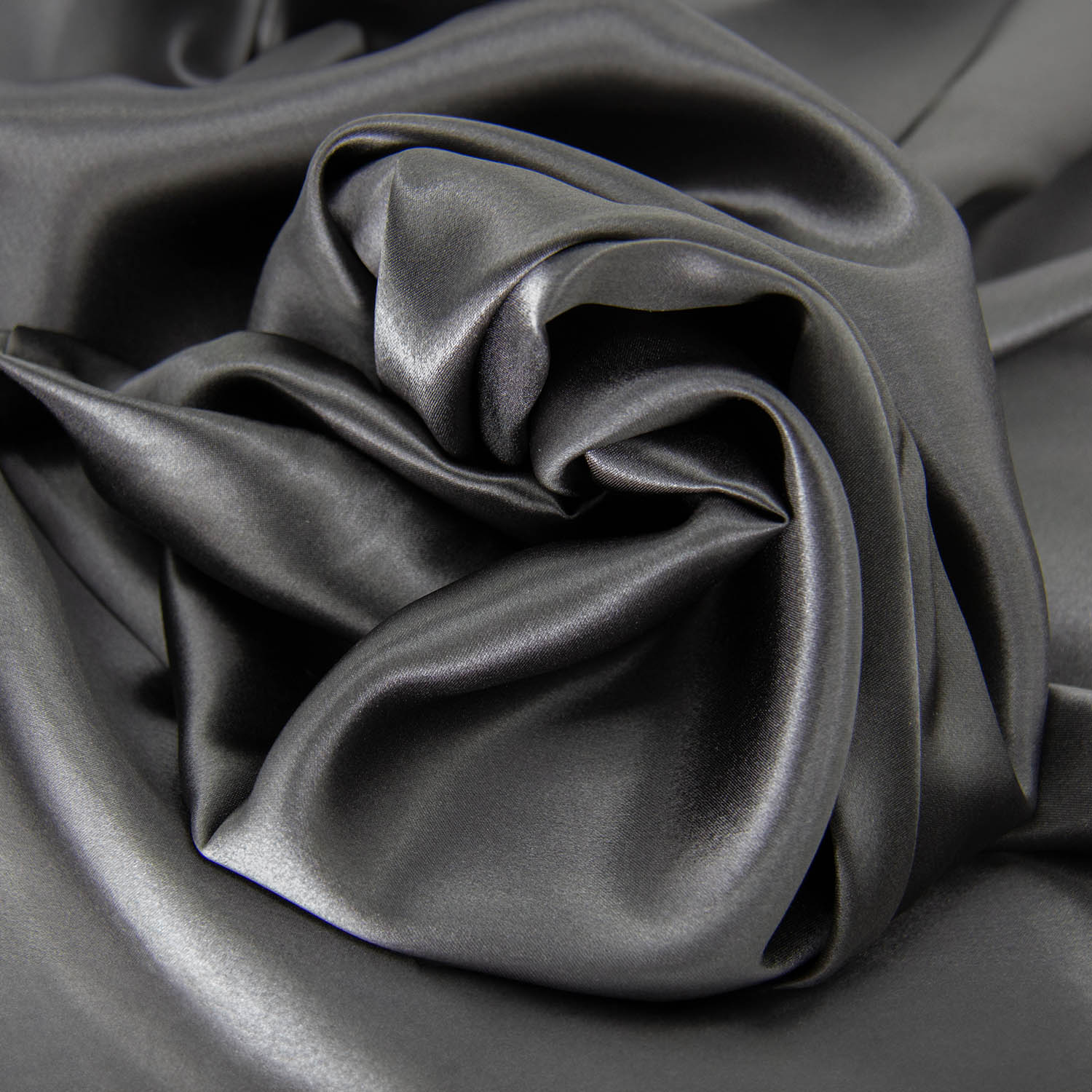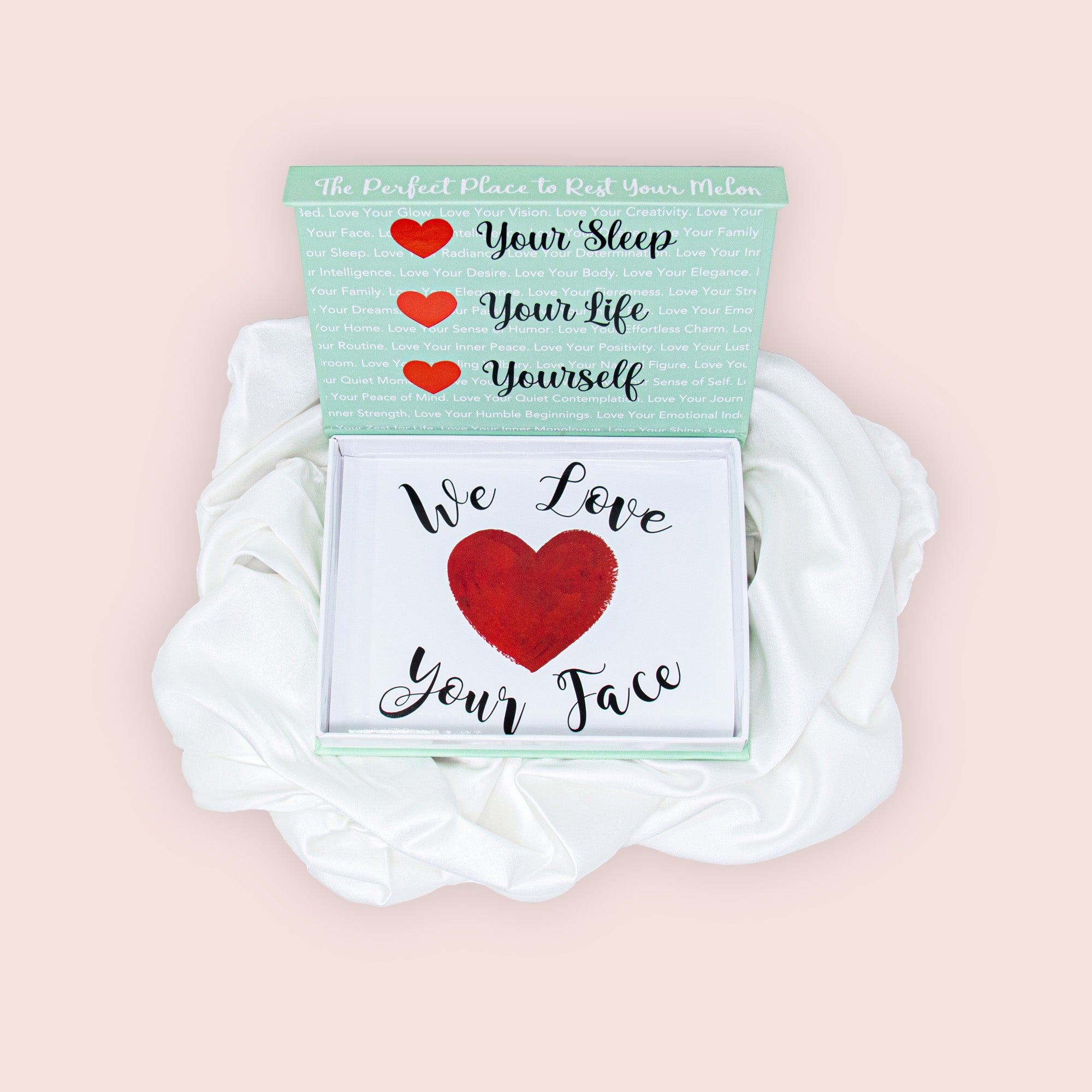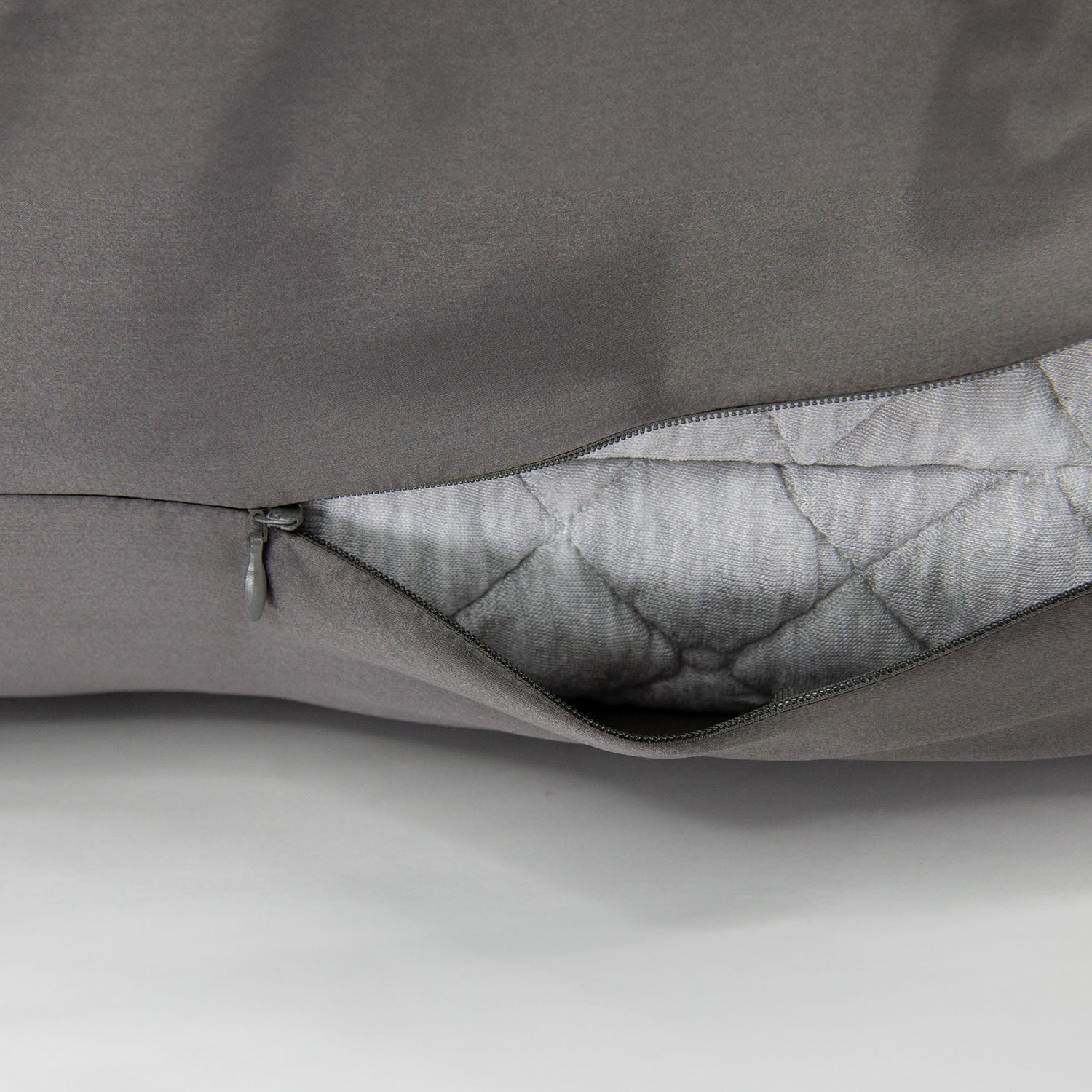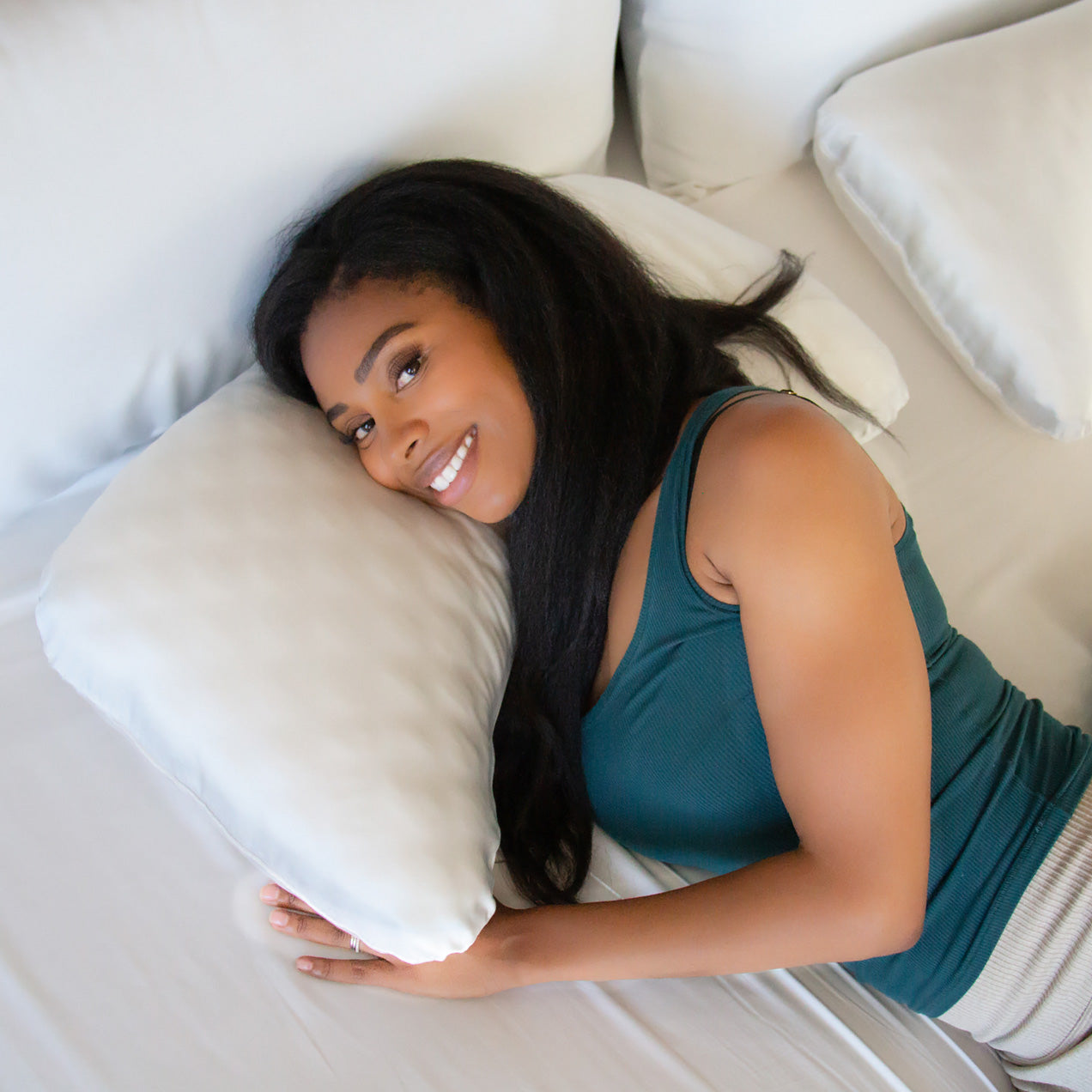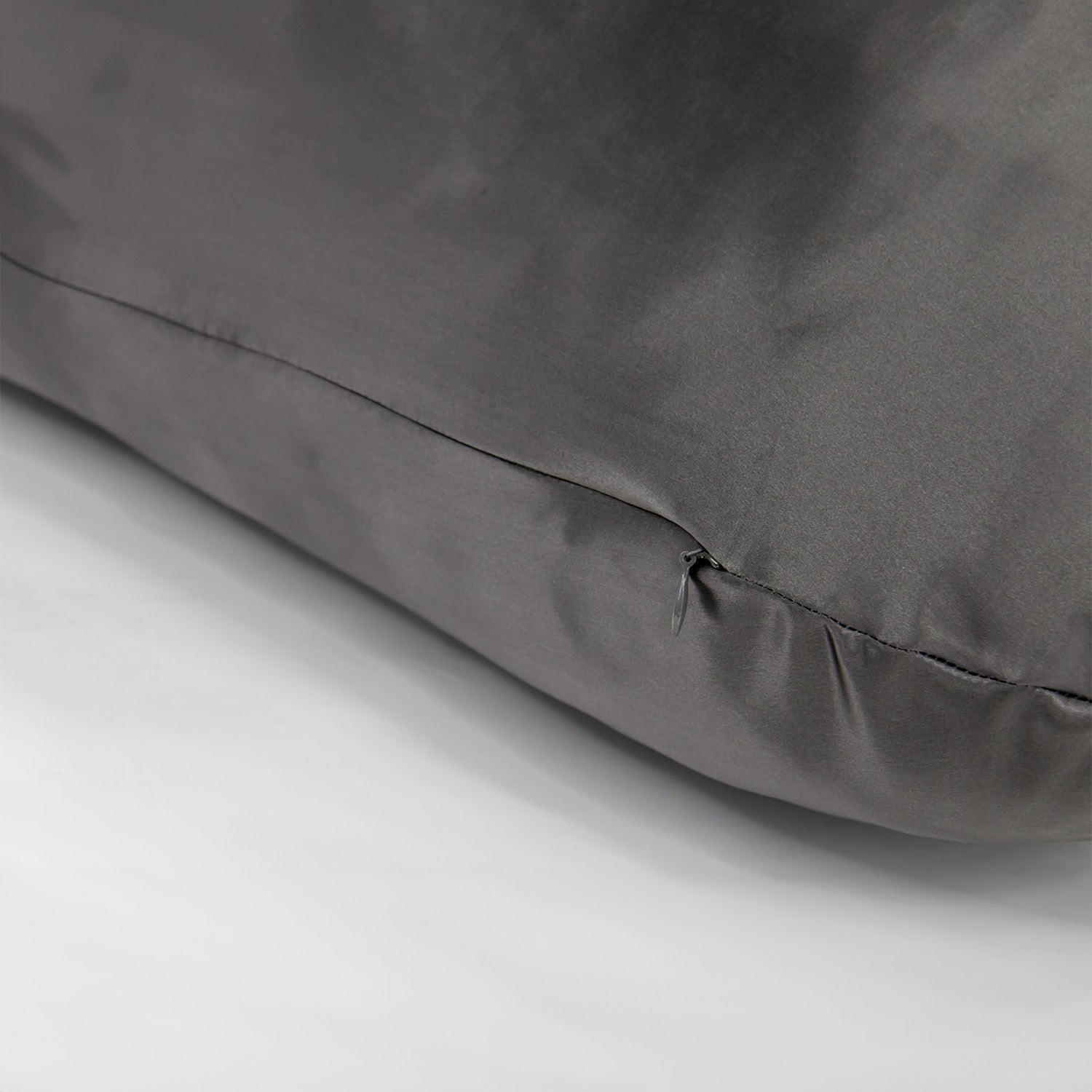 Silk is the New Self Care.
❤️ Hydrated Skin is Happier – You Glow, Girl!

Honeydew's silk pillowcase doesn't draw any moisture away from your skin, allowing it to maintain the proper protective balance of hydration. This allows your skin to thrive, and appear fresh and luminous.
❤️ Silky Hair, Don't Care

Honeydew's silk pillowcase helps your hair maintain moisture, reducing the friction and dehydration that causes frizz and breakage.
❤️ Silk – Winning The War On Wrinkles

Honeydew's silk pillowcase offers the ultimate sleek surface for your face to glide over without catching or causing irritation. This is the ultimate safeguard against wrinkles and fine lines.
❤️ Calm, Cool, & Comfortable

Silk is an exceptional heat regulator. It always remains cool to the touch and prevents overheating, which can significantly improve the quality of your sleep.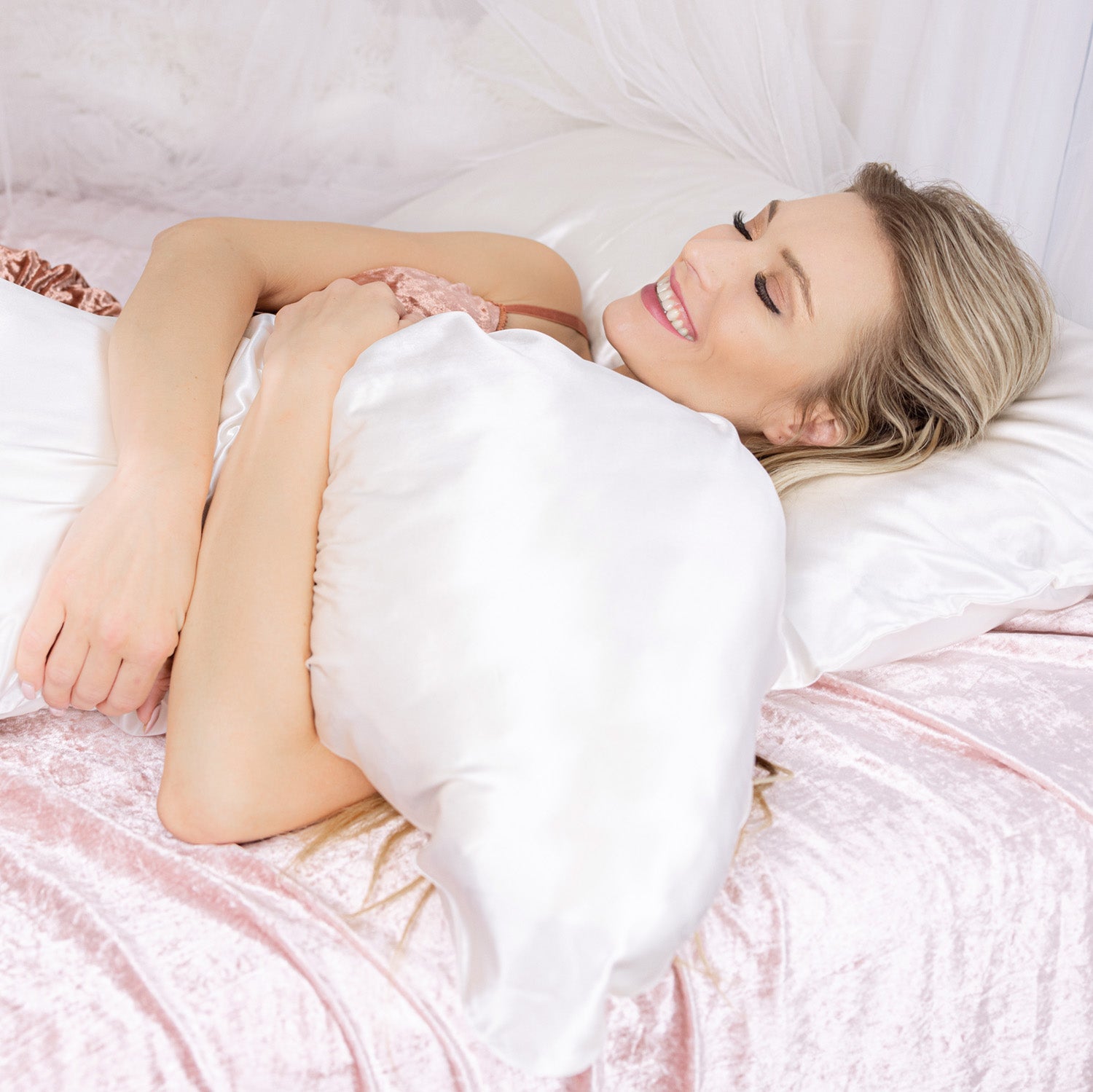 Softer, Smoother Skin While You Sleep
Getting high quality, productive sleep is the most important thing we can do for our skin.
To support that restorative nature of sleep, you need to consider your sleep surface. When your face can slide effortlessly over your pillow without catching, pulling, or drawing moisture from your skin, it actively reduces facial wrinkling and allows your skin to maintain its supple quality. We want our skin to be soft and silky, so doesn't it make sense that our pillowcase should be exactly that?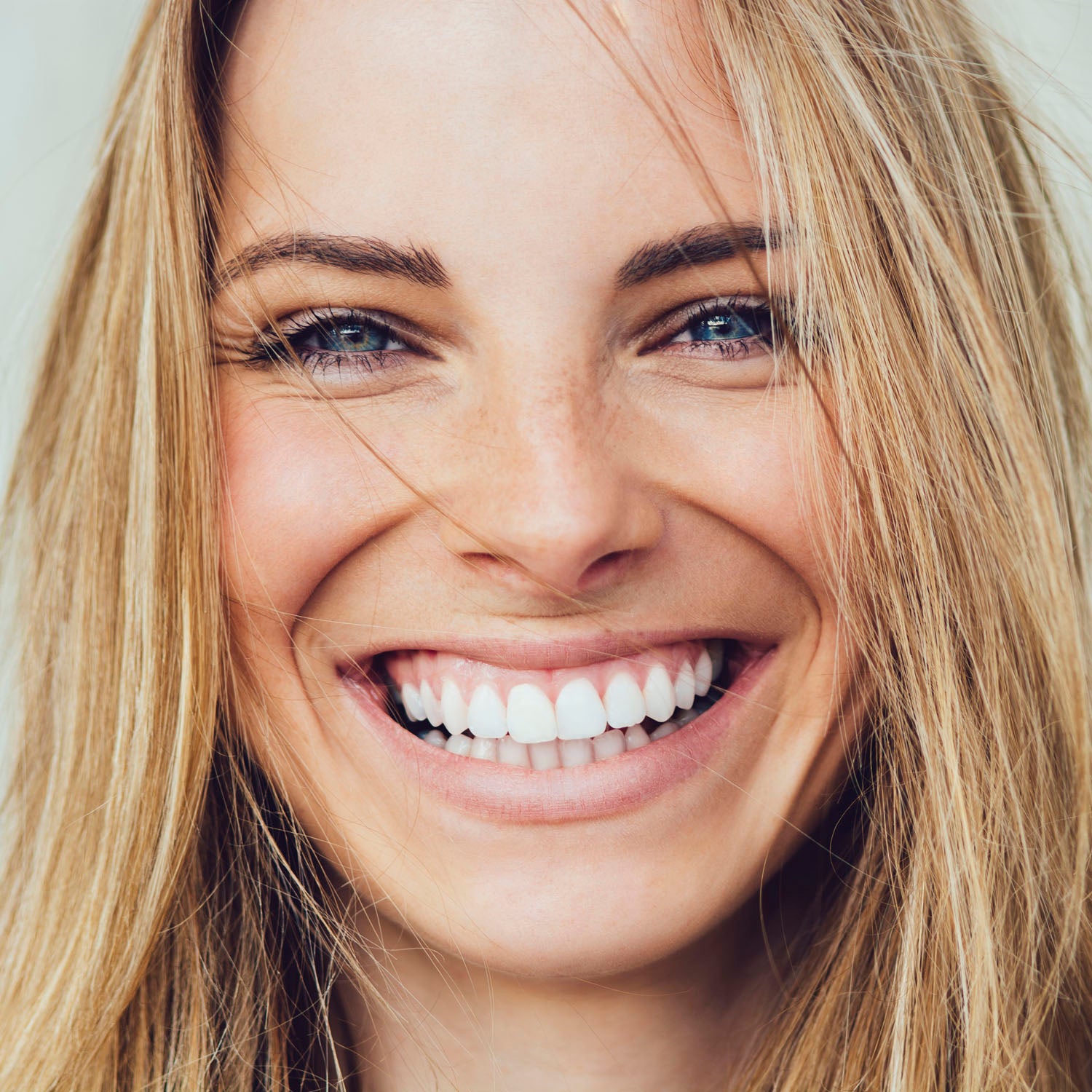 Natural Fibers Enhance Your Natural Beauty
Silk's unique natural protein fiber is proven to increase skin hydration, and even fight acne while you sleep.
It is also inherently hypoallergenic (even against dust mites, which can't live on silk), and the best fabric available for sensitive skin - including people with skin conditions like rosacea and eczema.
Silk gives your skin the best chance to breathe, heal, and restore itself while you slumber.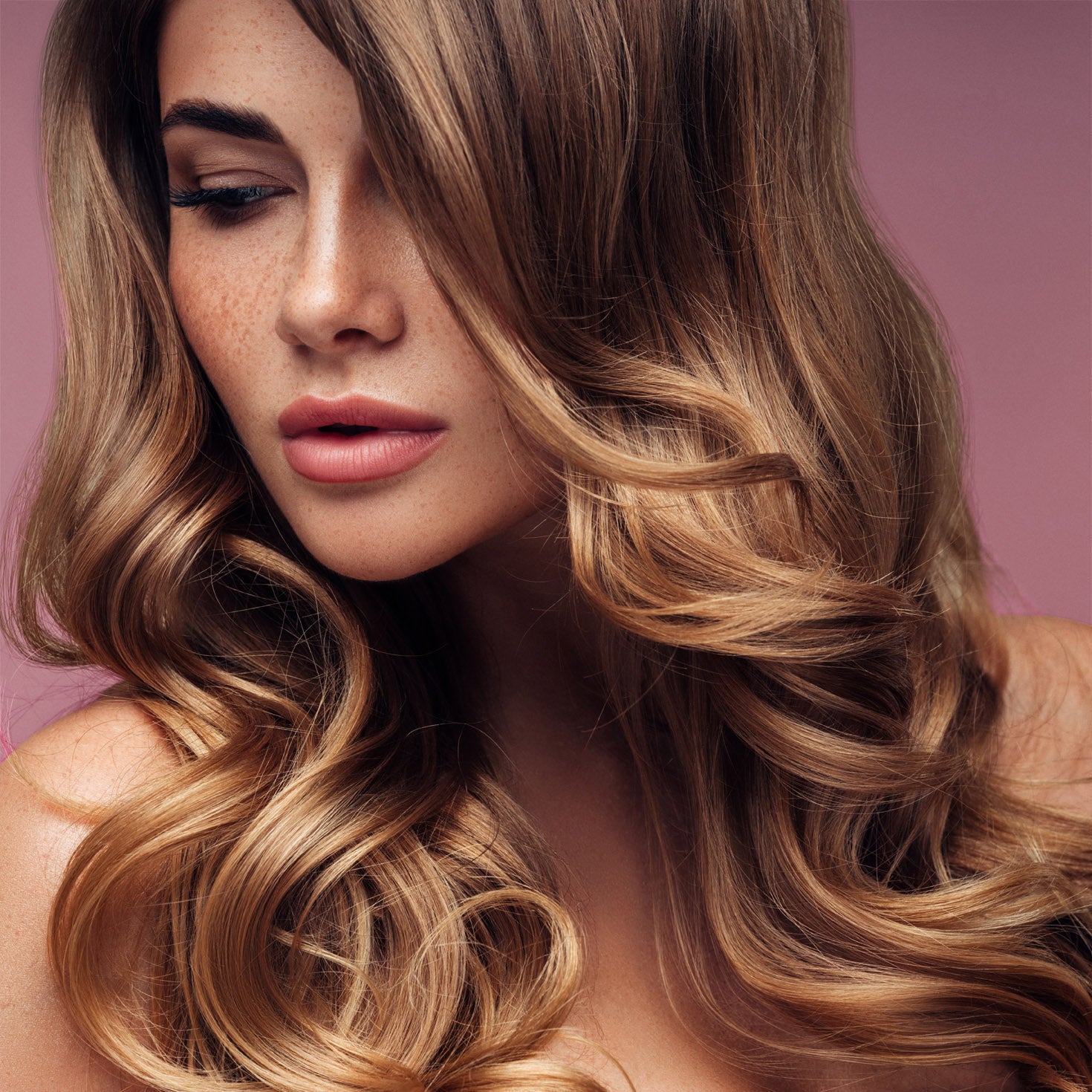 Making Bedhead Beautiful
Your newfound absence of friction reduces tangles and prevents bed head, making styling your hair effortless and shaving precious time off of your morning routine.
If you want the silkiest, strongest, shiniest hair of your life, you have come to the right place.
Our Commitment
Oeko-Tex Standard 100 Certified

Sustainable, Renewable, & Biodegradable

60 Night Trial & 1 Year Warranty