Pristine Pillow Protector for Side Pillows
Regular price

$89.99

Sale price

$49.99
Rest easy with Honeydew Sleep's Pristine Pillow Protector – a luxurious shield that's like a suit of armor for your cherished Side Sleeper Pillow.
Crafted with luxurious Tencel fabric and a whisper-thin protective barrier, this custom-tailored wonder offers waterproof, allergy-proof magic that keeps you cool, calm, and oh-so comfortable.
FREE Nationwide Shipping

We offer free shipping for all orders in the USA over $50. (Full Details)
Money Back Guarantee

We offer a 60 night money back guarantee on all orders. (Full Details)
Dimensions & Specs

These pillow protectors are custom made to be a perfect fit for our Scrumptious and Essence Side Sleeper Pillows. That means that they have a curved shape, and will not fit on a traditional rectangular pillow.

• Queen size fits our pillows that are approximately 15" x 27"
• King size fits our pillows that are approximately 17" x 30"
Fabric Content

100% Tencel fabric with a protective membrane on one side.
Care Instructions

Machine Wash and Tumble Dry with Sheets or Towels.
Do Not Bleach, Dry Clean, or Iron.
Warranty Information

This product has a 3 year limited warranty, which covers any defects in materials and workmanship.

Read the full warranty details (here).
Share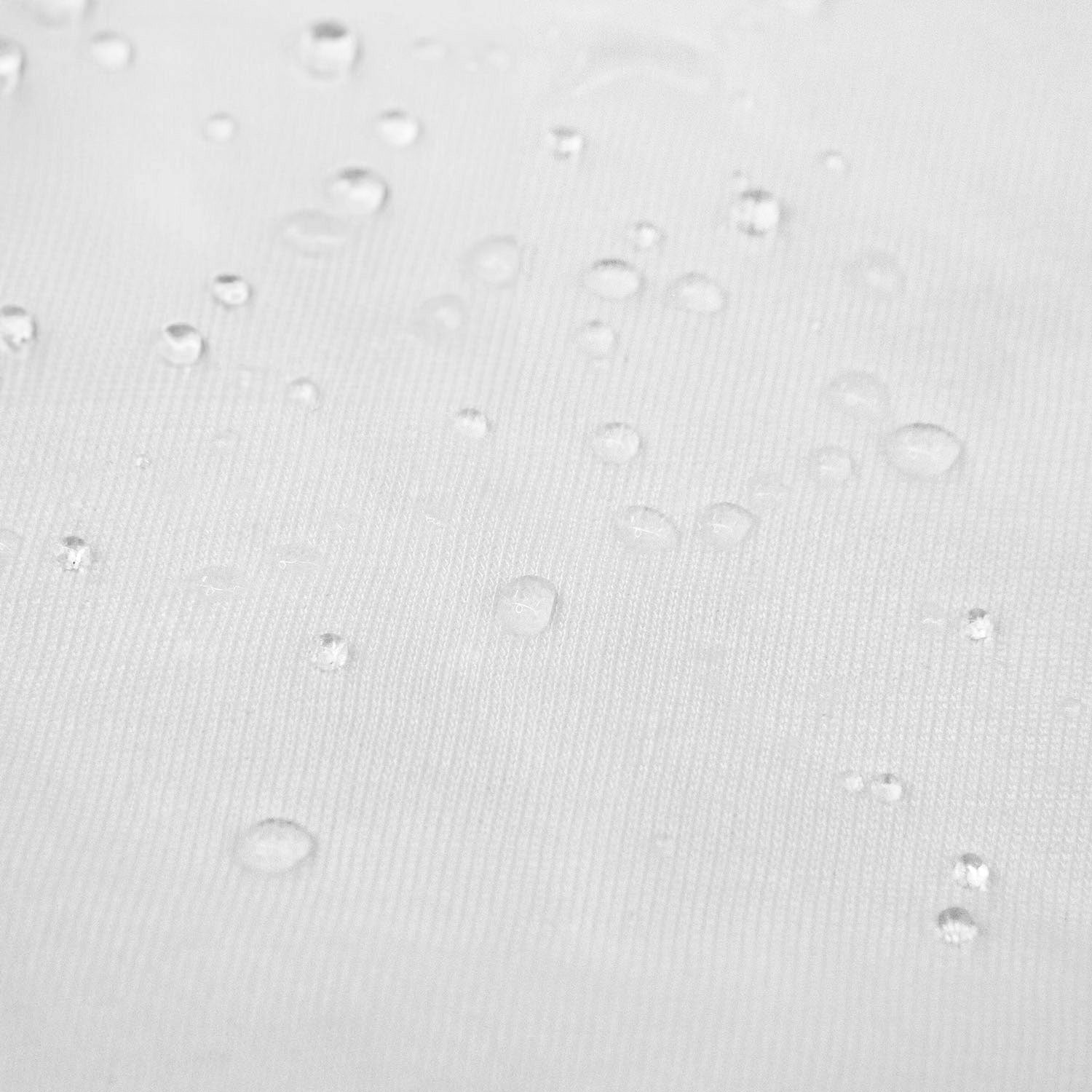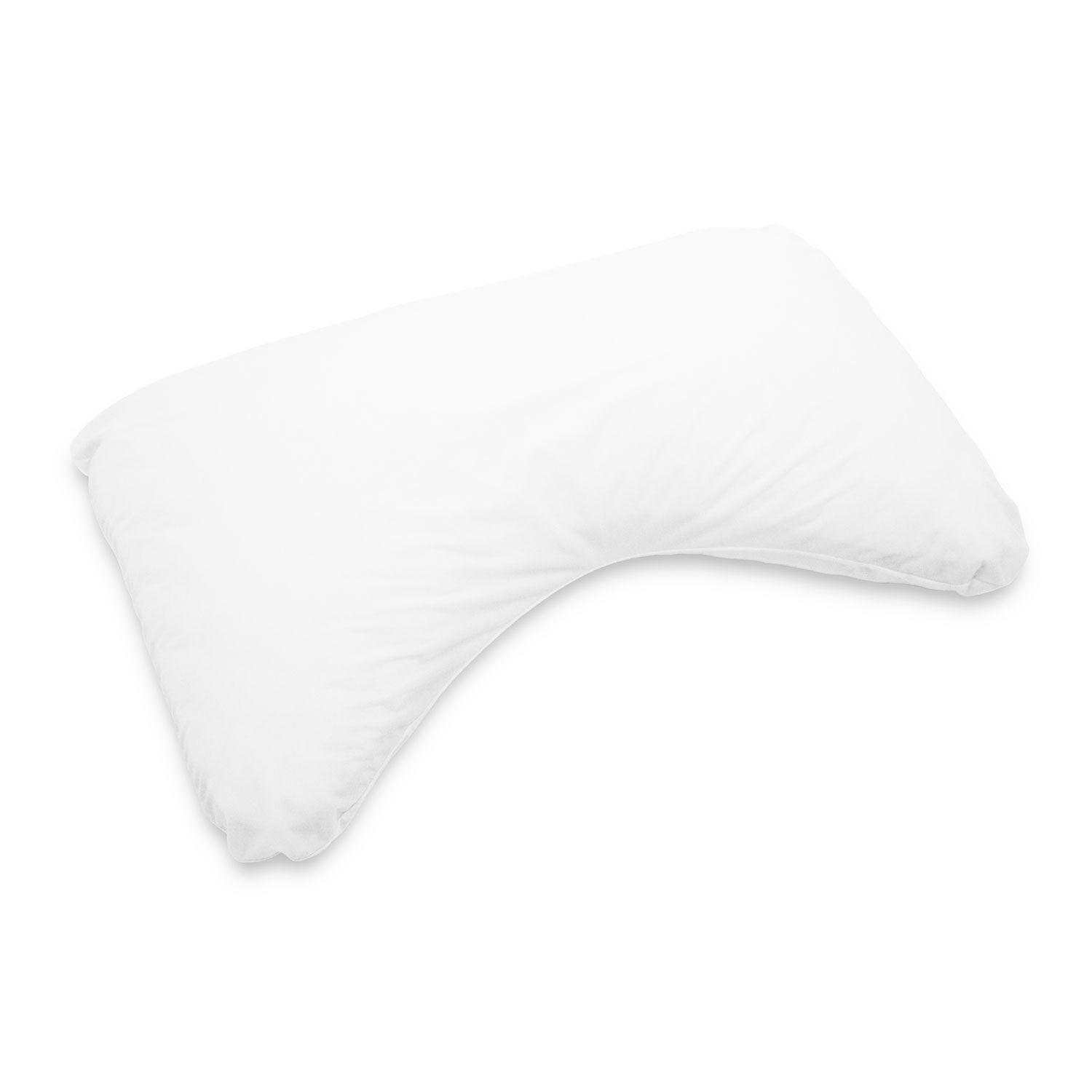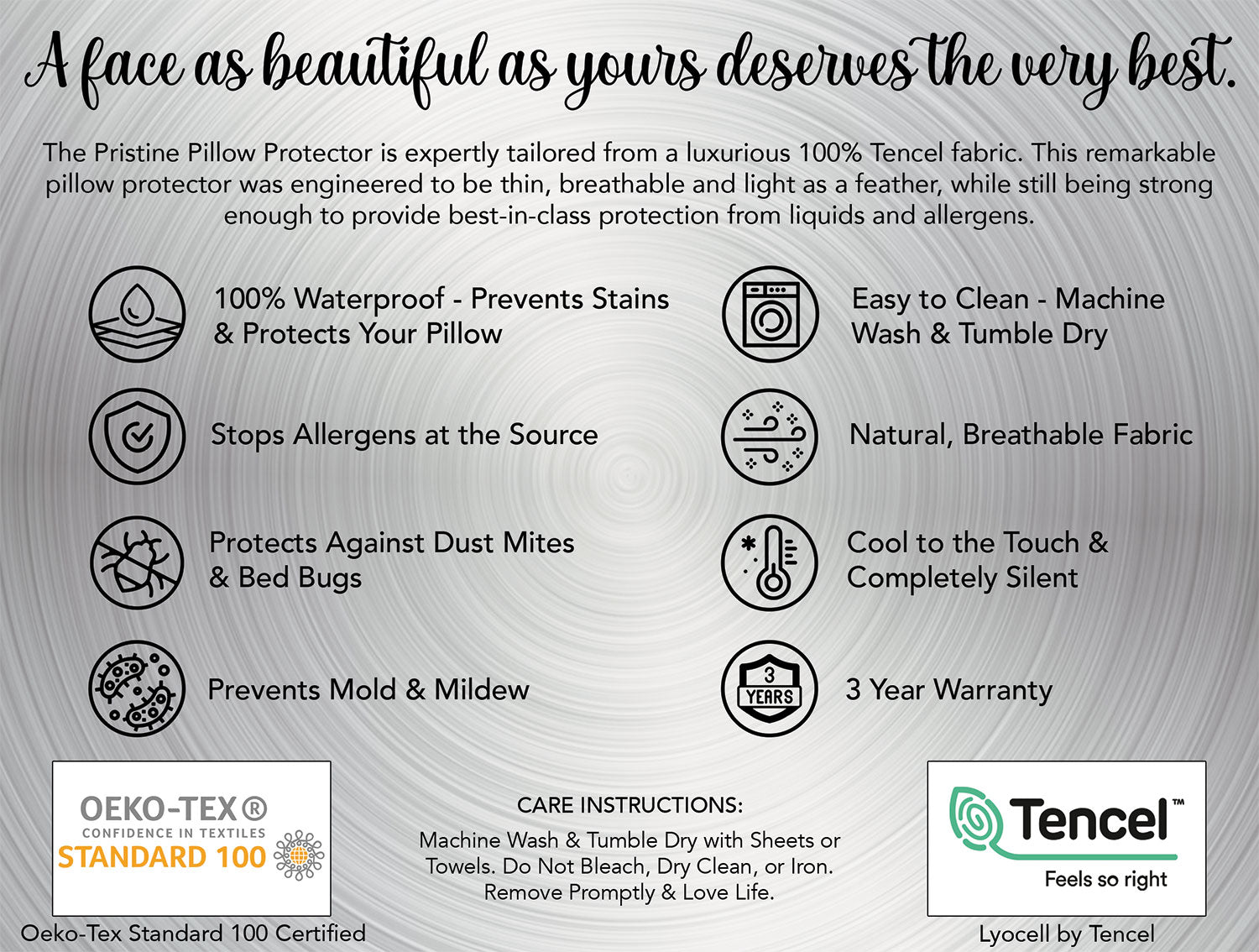 Comprehensive Allergy Protection

Fully Waterproof

Luxurious Tencel Fabric

Ultra-Thin Protective Barrier

Silent, Breathable & Cool
Defend against dust mites, allergens, and bed bugs, ensuring
a hygienic sleeping surface that contributes to better overall health.
The waterproof barrier also prevents mold and mildew growth, promoting a clean and fresh sleep environment.
Safeguard your pillows from spills and stains with the fully waterproof and allergy-resistant properties of our Pristine Pillow Protector.
Experience unmatched luxury with the soft and smooth feel of natural Tencel fabric, promoting a cool and comfortable sleeping environment.
Our ultra-thin protective layer shields your pillows without compromising their original feel and comfort, unlike typical pillow protectors.
Sleep soundly without any disruptive rustling or crinkling sounds, as our pillow protector remains completely silent.
Plus, you stay comfortably cool throughout the night, thanks to the breathable nature of the Pristine Pillow Protector. No more waking up hot and uncomfortable.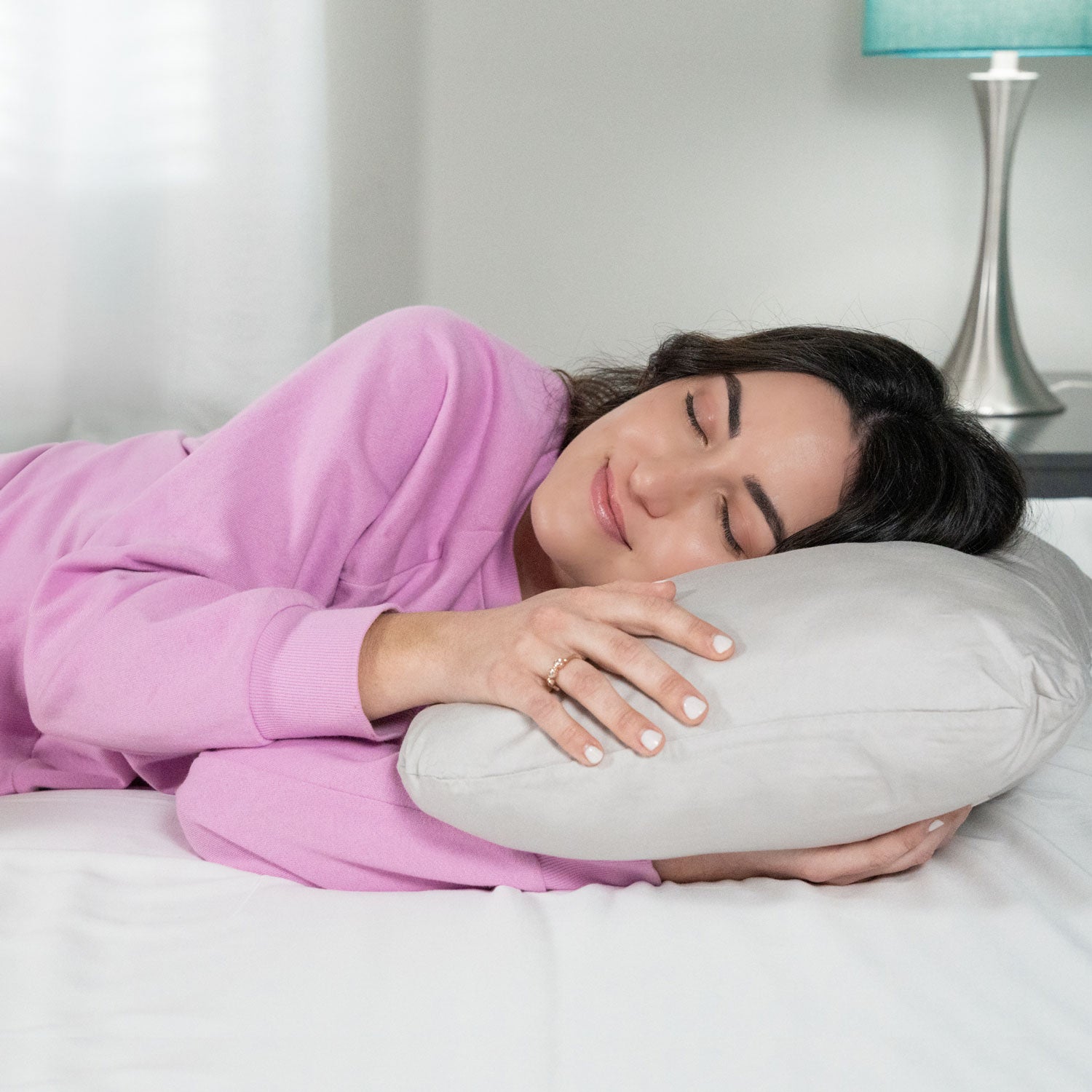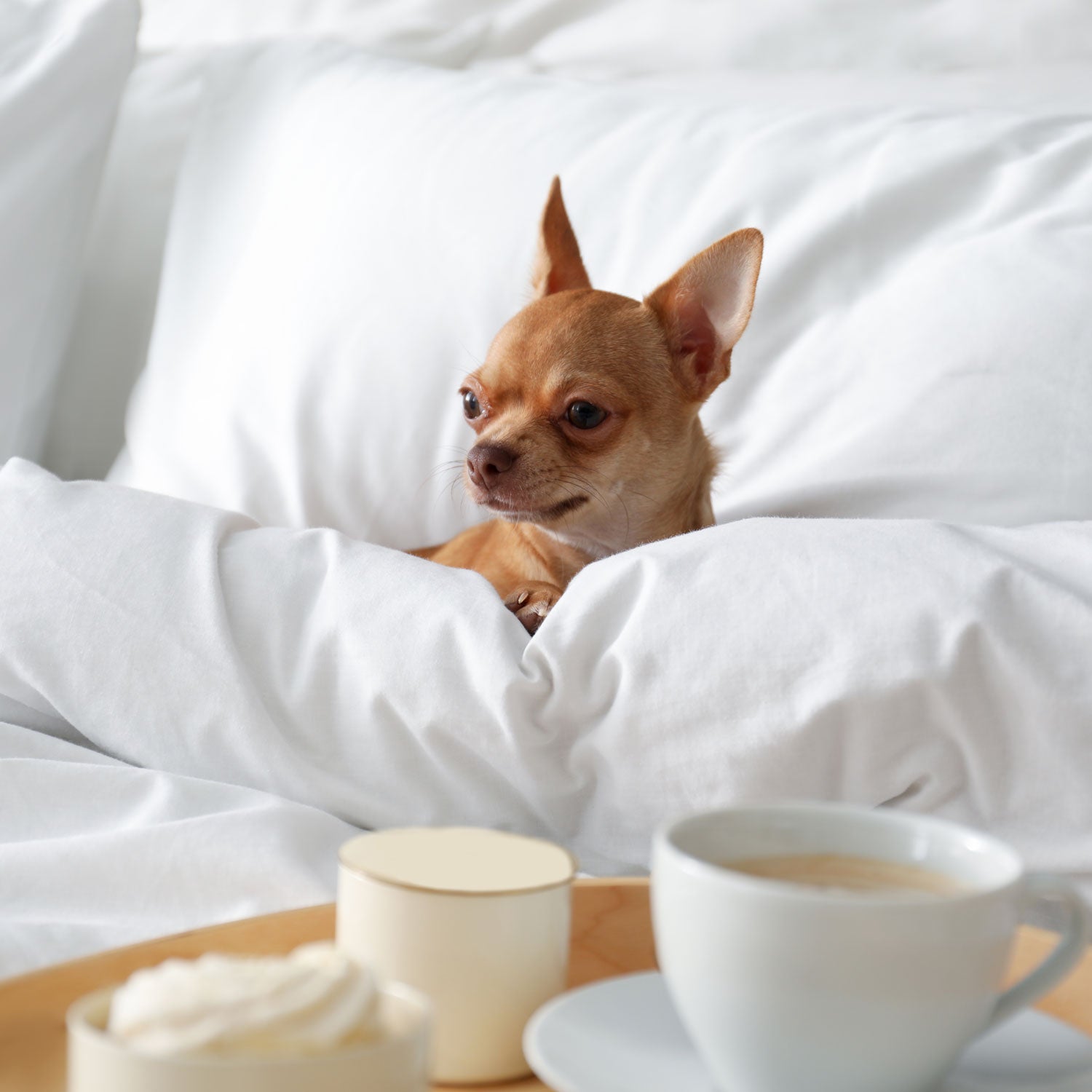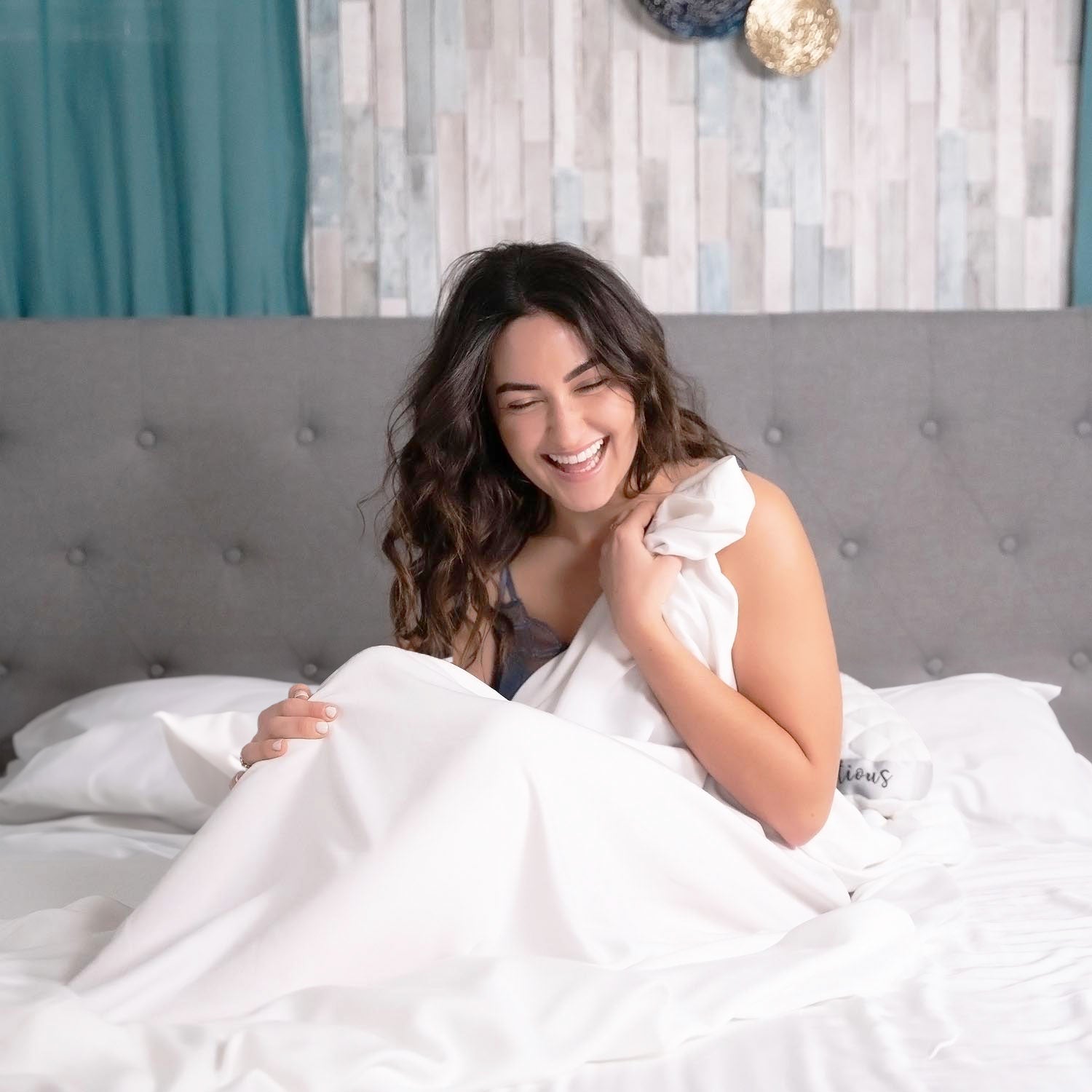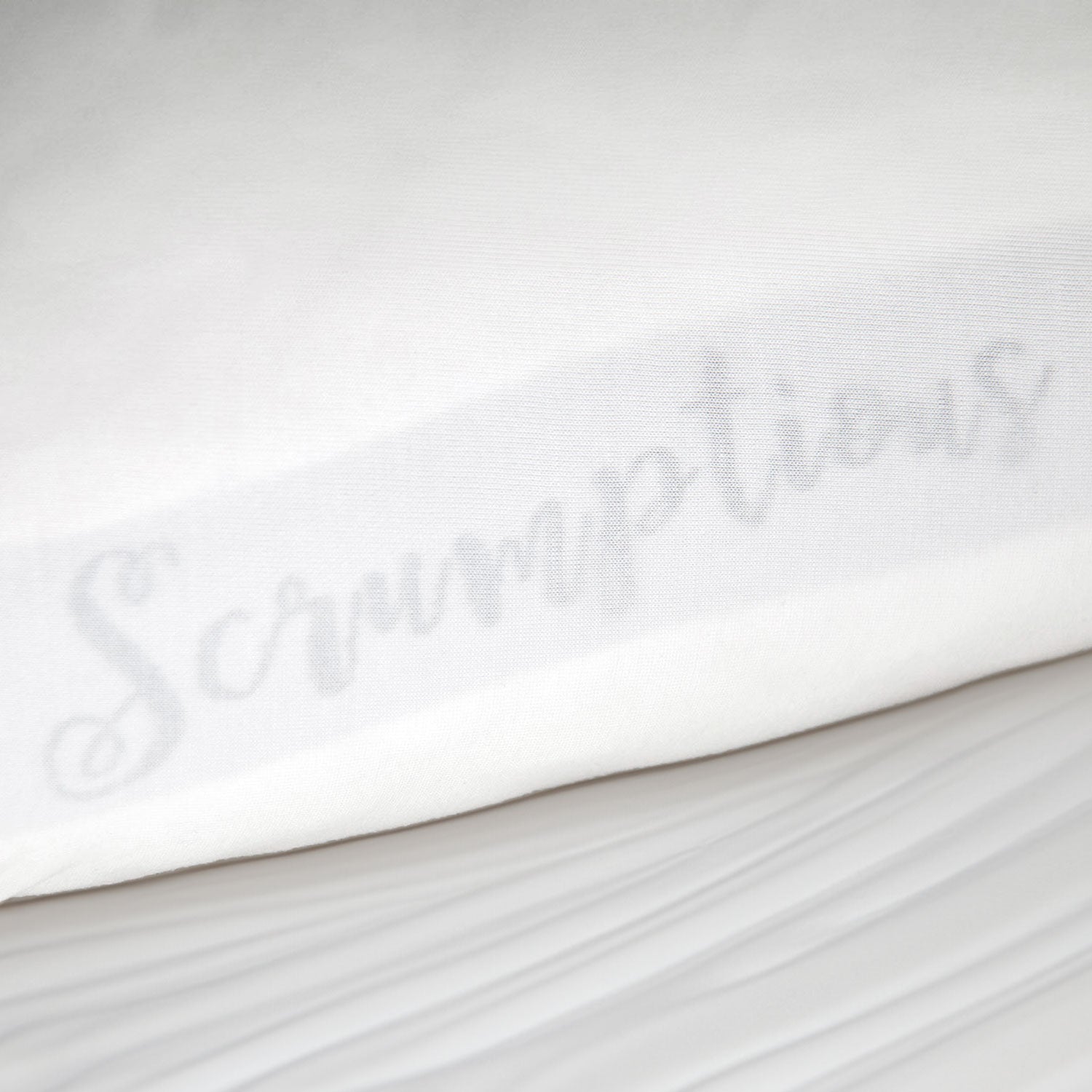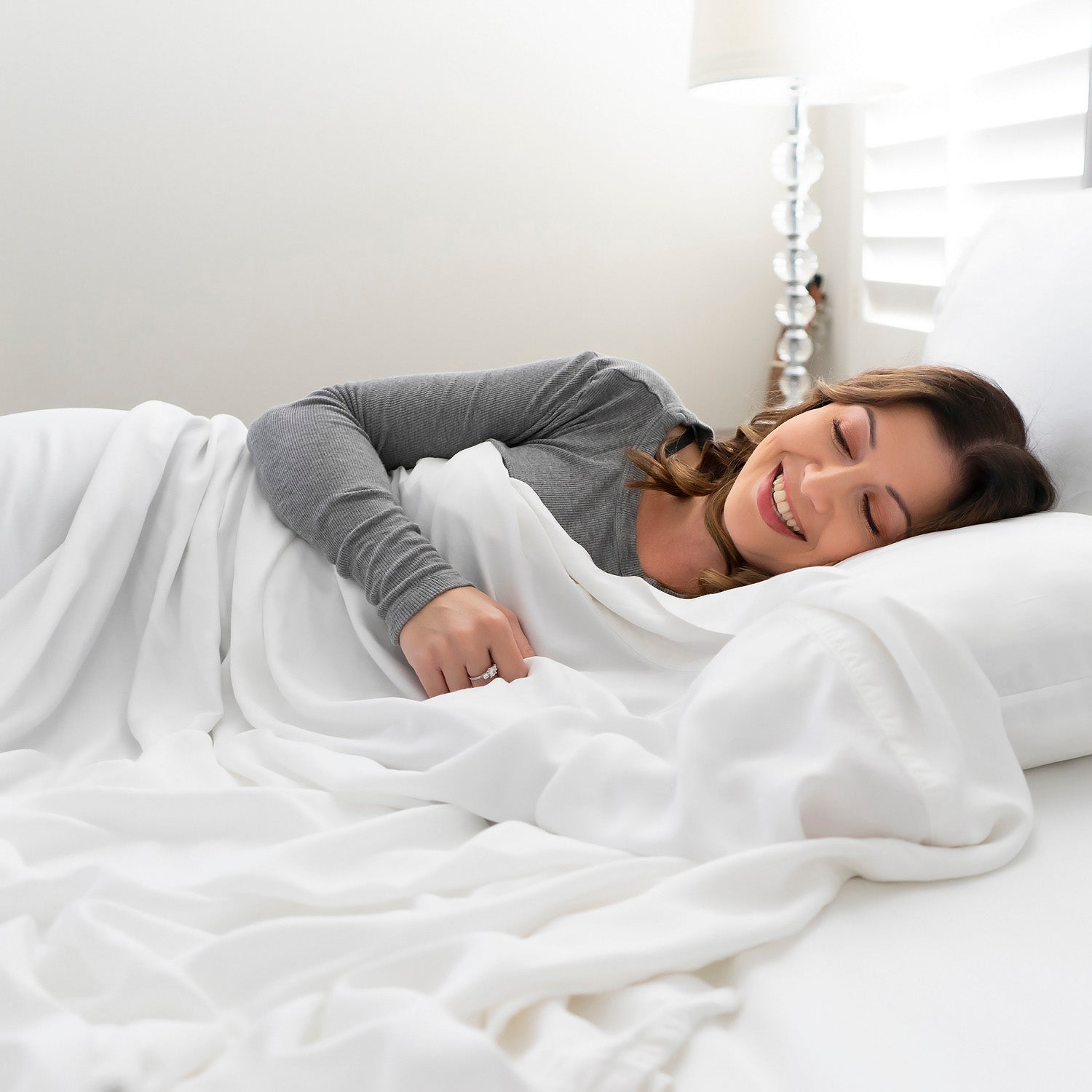 Our Commitment
Oeko-Tex Standard 100 Certified

Sustainable, Renewable, & Biodegradable

60 Night Trial & 3 Year Warranty